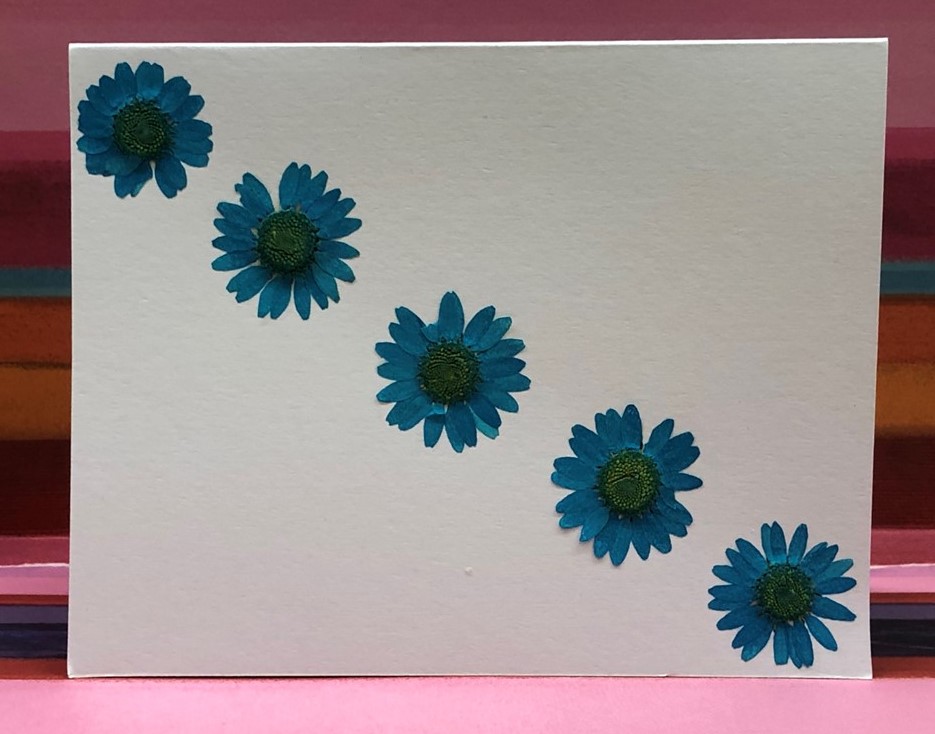 I received a letter last month from a good friend. We talk frequently on the phone, so I was surprised to find something in my mailbox. Yet, it felt special and I actually re-read it several times. Letter writing and card sending have decreased due to the digital age, but it certainly is fun to receive a letter. And fun to send one. In the spirit of promoting the art of sending letters, we have created a fun activity for this month: pressed flower note cards.
We will supply pressed flowers for you, but pressing them yourself is easy to do. With fall approaching, you will soon have the opportunity to press leaves as well. The library has a collection of books to help you with this and you can easily find instructions on the internet. Along with the flowers, your kit has a notecard and envelope, Mod Podge, paint brush and instructions. If I haven't convinced you to send a note, try framing it instead.
These kits will be available on September 23 while they last in all of our branches. You may pick them up at the Reference Desk at the Columbia library and near the service desks at our other branches.