What comes to mind when you think of home cooking? Do you think of traditional American meals like grilled cheese sandwiches, mashed potatoes, pot roast, etc.? As I was thinking up books to highlight for the topic of home cooking, it occurred to me that it could mean something very different depending on which home you grew up in. After all, the U.S. is a melting pot of people and cultures. Let's explore some international home cooking!
In the eBook "Classic Home Cooking From Japan," you will find easy instructions and color photos for meals such as Braised Pork Belly, Curry Flavored Chicken Teriyaki, Japanese Omelette, Asparagus Beef Rolls, Yellowtail Tuna with White Miso Butter and Simmered Greens with Fried Tofu. The book is aimed at beginning cooks and offers 80 recipes from which to choose.
The eBook "A Korean Cooking Cookbook," by Hwan Jaehyun, offers 90 recipes with step-by-step instructions. A few of the offerings are: Delicious Korean Barbecued Beef (Bulgogi), Steamed Egg Tofu (Gyeranjjim), Potato with Spicy Korean Chicken (Tak Toritang), Pork Bulgogi (Daeji Bulgogi), Kimchi Fried Rice (Kimchi Bokeumbab), Braised Mackerel With Radish (Godeungeo Jorim), and Chicken Soup With Ginseng (Samgyetang). With barbecued beef and chicken soup in the mix, it's obvious that some cultures have similar ideas of comfort food.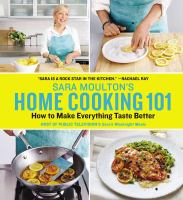 In "Sara Moulton's Home Cooking 101: How To Make Everything Taste Better," Sara offers tips for novices. Having cooked beside Julia Child, she has a font of information for beginning cooks regarding everything from how to organize your pantry to how to poach a perfect egg. This book offers more than 150 recipes for traditional American meals.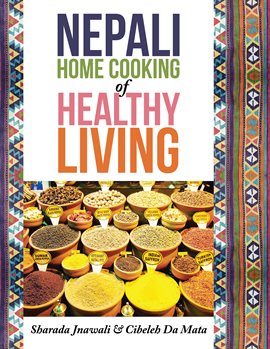 "Nepali Home Cooking For Healthy Living" is an eBook that includes traditional vegetarian recipes from different regions of Nepal. It also has information about health maintenance and the use of medicinal spices and herbs.
Pati Jinich is the star of the PBS cooking show, "Pati's Mexican Table." Her book by the same name has recipes for unexpected dishes such as Mexican Meatballs with Mint and Chipotle; Sweet and Salty Salmon; and Mexican-Style Pasta as well as more widely known dishes such as tostadas and quesadillas.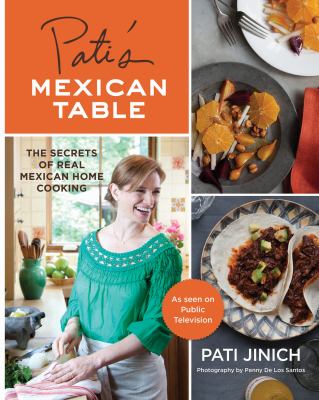 If you enjoy Middle Eastern food, you might check out "Lebanese Kitchen" by Julie Ann Sageer (aka Julie Taboulie from television's "Cooking With Julie Taboulie"). You can learn to cook shwarma, falafel, and taboulie, as well as a variety of meat or vegetarian meals.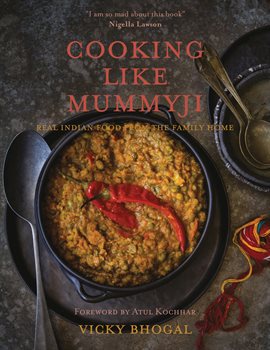 "Cooking Like Mummyji" was first published in 2003, and was well-received. It has since been out of print for ten years but is back as an ebook with all new photographs. You will find over 100 recipes for British-Indian cuisine, that is, Indian food prepared with British ingredients. Indian food doesn't have to be intimidating for the home chef.
Finally, tying many food origins together in one eBook is "Saveur: The New Comfort Food, Home Cooking From Around the World." Instructions for making macaroni and cheese, huevos rancheros, hot udon noodles, and other comfort foods are all here, just in time for chilly weather.