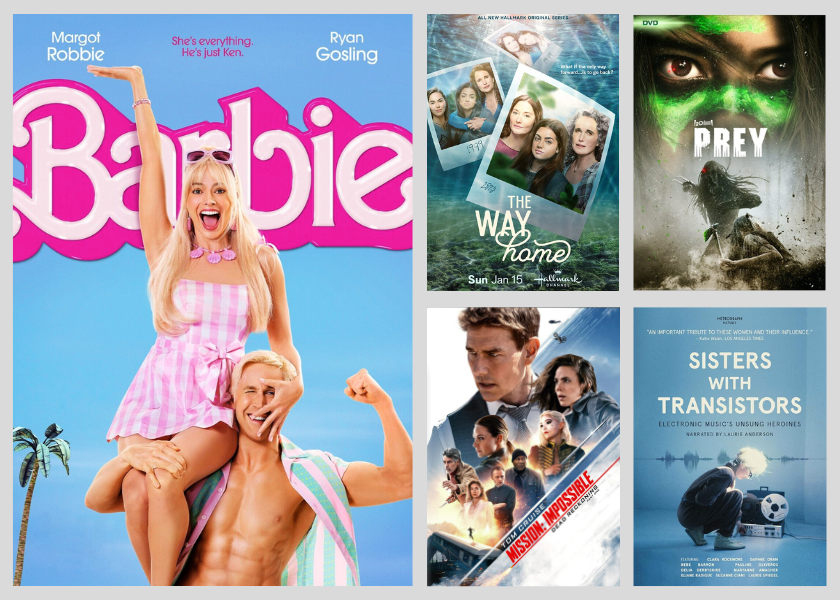 Here is a new DVD list highlighting various titles recently added to the library's collection.
"Barbie" – Website / Reviews
Directed by Greta Gerwig, this comedy follows Barbie and Ken as they step out of the seemingly perfect Barbie Land and into the real world where they discover the joys and perils of living among humans.
"The Way Home" – Season 1 – Website / Reviews
In this dramatic time travel series, three generations of strong women living together in a small farm town embark on an enlightening journey as they learn how to find their way back to each other.
"Prey" – Website / Reviews
The Predator franchise continues in this action-thriller set in the Comanche Nation 300 years ago. When a fierce and highly skilled young warrior sets out to protect her people, it leads to a vicious showdown.
"Mission: Impossible: Dead Reckoning, Part One" – Website / Reviews 
In this action-adventure film, Ethan Hunt and his IMF team embark on their most dangerous mission yet: To track down a terrifying new weapon that threatens all of humanity before it falls into the wrong hands.
"Sisters With Transistors" – Website / Reviews 
This documentary is the remarkable untold story of electronic music's female pioneers, composers who embraced machines to utterly revolutionize how we produce and listen to music today.
Other notable releases: