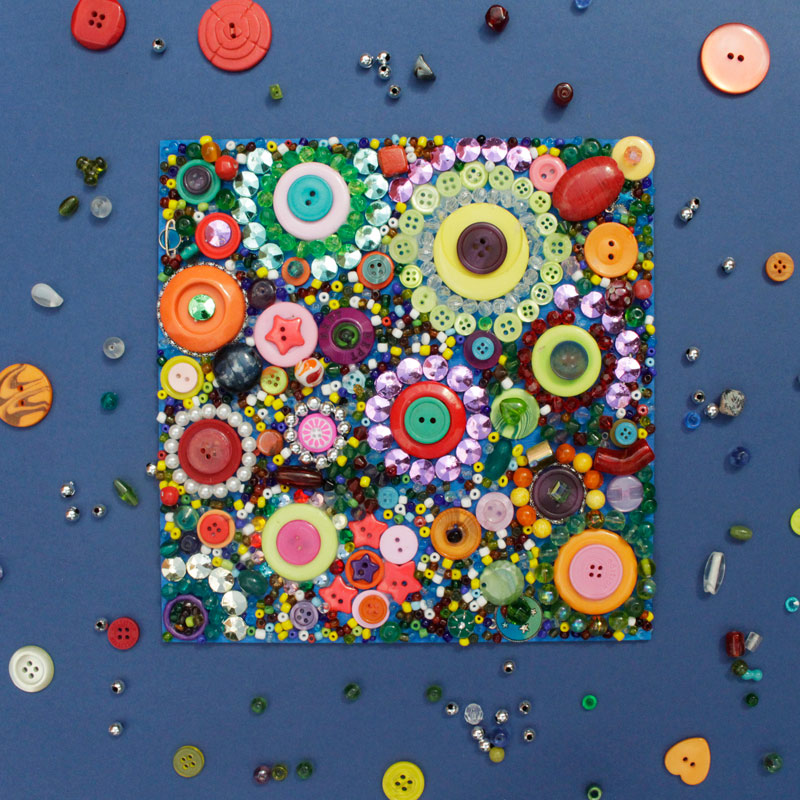 During the Depression, many people saved buttons, collars, and even zippers from clothes they couldn't use anymore. Usable pieces of cloth were often sewn together to make a different item of clothing. These button collections have often been passed down through the generations. I received many buttons and lace collars when a family member passed and used some to make clothing for my children when they were small (however, now that they are in their 20s, I don't think they would be very interested in my homemade creations). Recently, I came across a great activity for our September Crafternoon: button and bead mosaics. All supplies will be provided, but we welcome you to bring any buttons, beads and small pieces of jewelry/mementos you might want to use.
Join us on Thursday, September 14 from 2 -4 p.m. in the Friends Room at the Columbia Public Library. This program is for adults and registration is required — register early as craft classes fill quickly.
For more ideas on decorating with buttons and beads, check out these library resources. You can also explore Creativebug, which is our database on arts and crafts activities. You can view tons of creative ideas with instructional videos and more are added monthly! You will need your library card and pin (your birthdate in MMDDYYYY format) to use this database.
Stay tuned for our October Crafternoon in the library's program guide, website and social media!