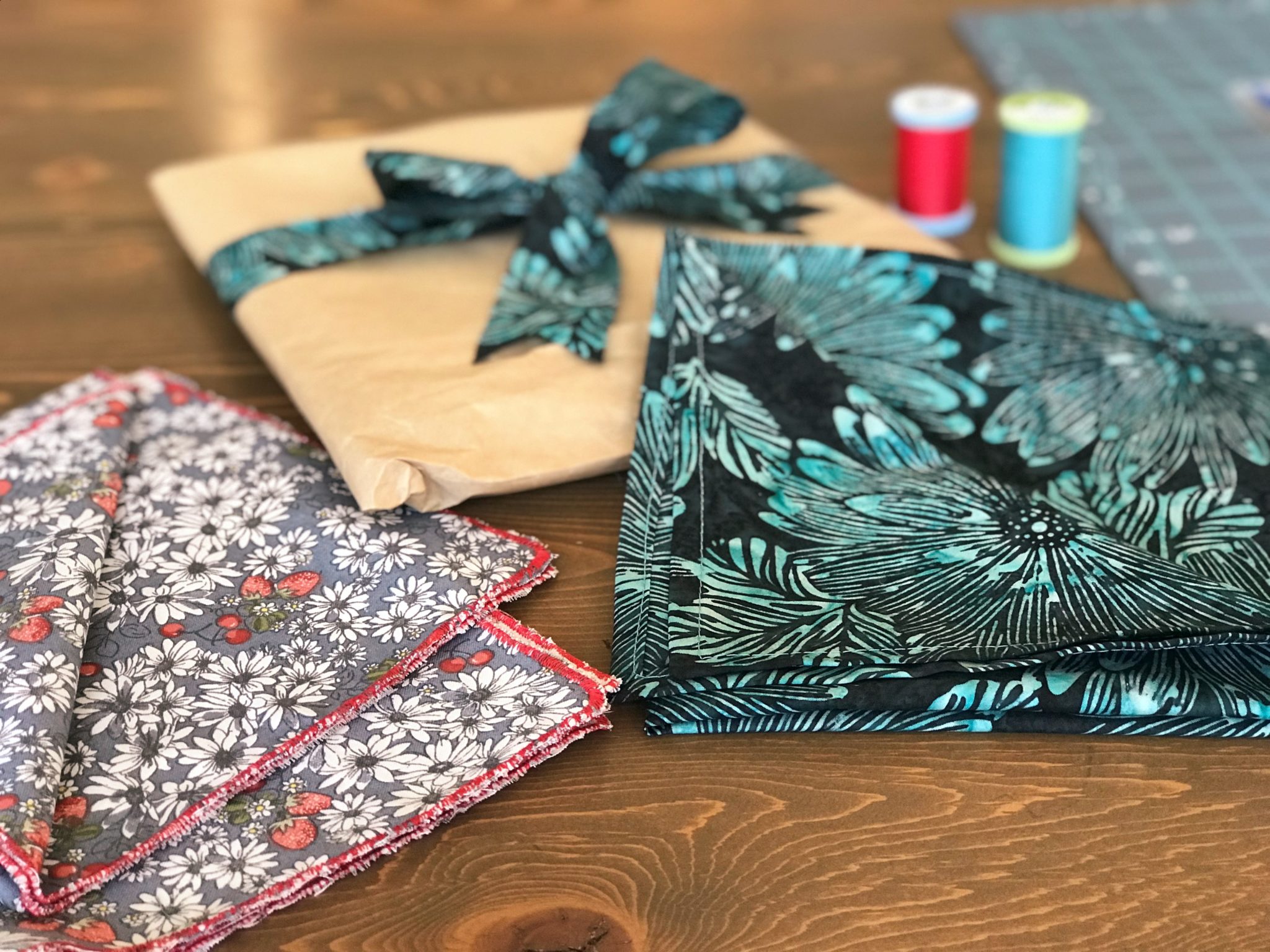 You probably don't need me to point out that Halloween is over, Thanksgiving is coming right up, and Black Friday will be here before you know it. If thinking about shopping for the holiday season has your blood pressure rising, consider making some of your holiday gifts and decorations this year (okay, you'll likely have to do some shopping for materials, but hopefully it will be less shopping, more making, and more using odds and ends you already have).
Creativebug has several new classes coming out this month, plus plenty of older ones. They have something for virtually everyone, whether you're crafty or not. Here are a few of my favorites:
Sew cloth napkins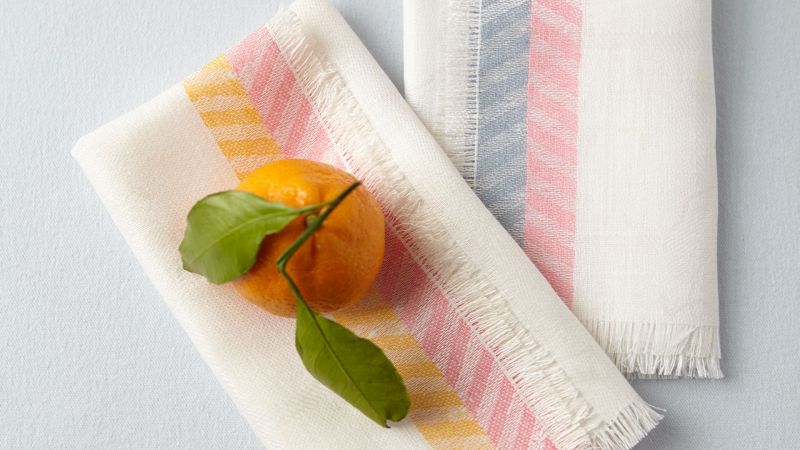 The class shows you how to make three different styles of napkins, starting with the easiest ones that require very little sewing. If you have a sewing machine, this is an easy, thoughtful gift, and re-using cloth napkins instead of paper cuts down on waste.
Based on this tutorial, I'm sewing two different kinds of napkins as presents for my family this year. I expect to keep doing this for at least another year, as it takes awhile to build up a big enough collection of cloth napkins to keep them 'in stock' if you are using them every day.
Super easy fabric scrap ornaments
If you do any sewing or fabric crafts you quickly acquire all sorts of odd shaped scraps. You can put them to use in this fun project. Once I finish my cloth napkins, I'll use my scraps to make ornaments and use those as decorations on wrapped gifts.
Knotted pantry bags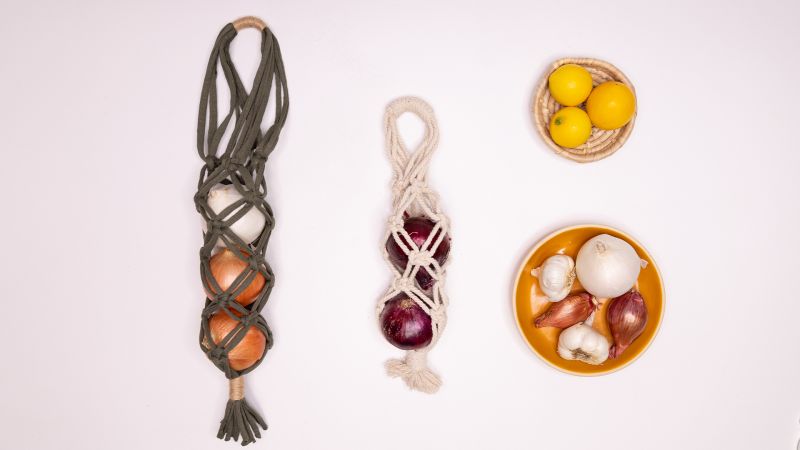 Use these to hold apples, onions, or any round-shaped produce. We always have a shortage of counter space at our house, so I'm doing this one for us.
Salt dough ornaments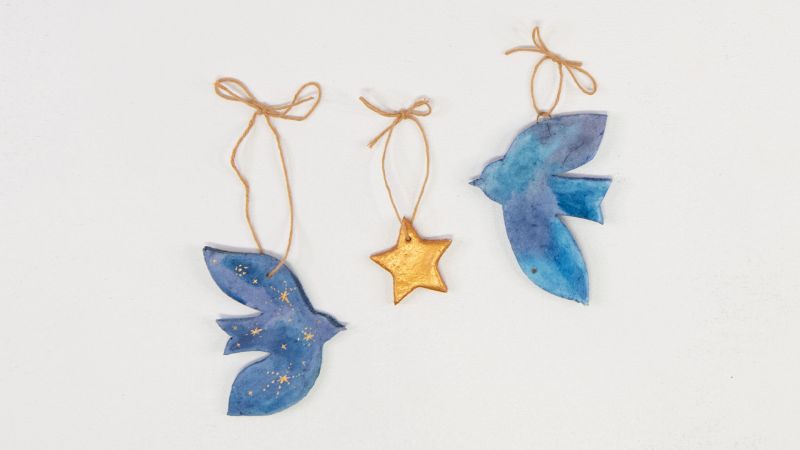 Now that your counters are cleared off, you can make salt dough ornaments. Team up with a friend or family member and have some fun. You can make lots of small gifts in a short amount of time, or make enough to decorate an entire tree. I still have salt dough ornaments that I made as a child, and putting them out every year evokes warm memories.  Keep them for your house, use them as decorations on wrapped gifts or just give them as gifts.
Eco-friendly gift wrapping ideas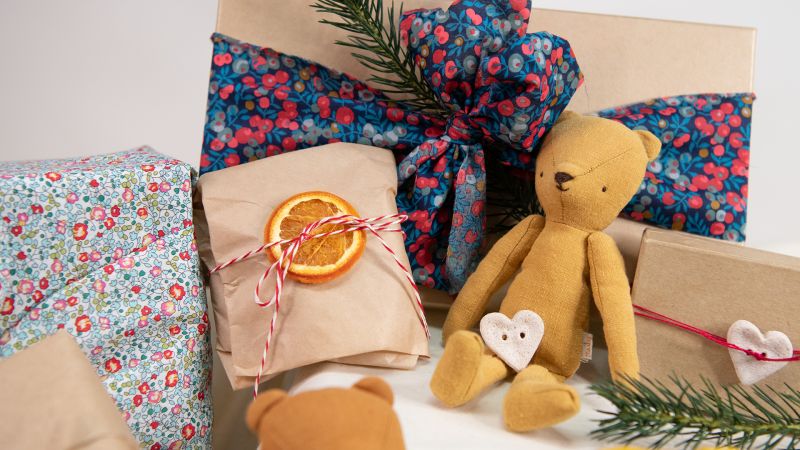 Tired of throwing away loads of wrapping paper after the holiday? I've gotten tired of wrapping presents in general, but when I look at new ways to wrap, using materials I might already have, my creative juices start flowing and I'm ready to wrap again.
Botanical bough decorations for every season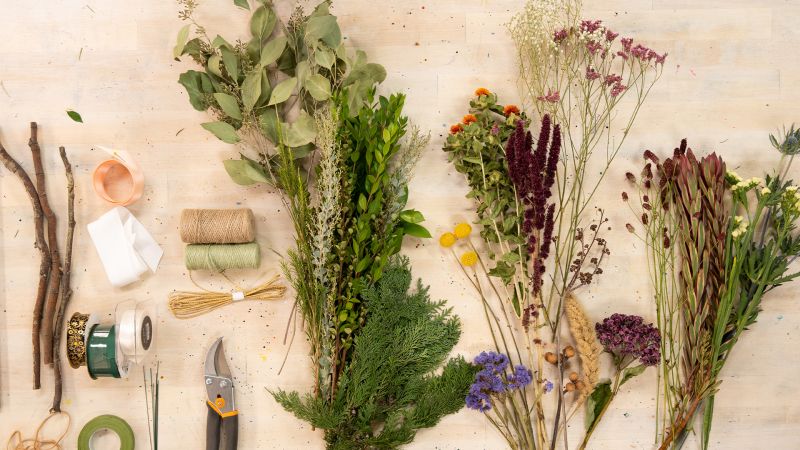 Wreaths are lovely to have for any time of year, but buying them can be expensive. Consider making some of your own decorations with dried or faux plants.
If you want an extra challenge, check out one of our new Fiber Art Kits and learn to crochet or knit. If you have some other idea for creative gift giving that you want to make a reality, chances are that we have a book or a video to help you do it. Still stumped, check out this list of more books and ideas.