I've got some exciting books for you all this month! I'm particularly looking forward to the chapter books, so make sure you read till the end. Even if your kiddo isn't ready for chapter books yet, you just might enjoy reading them on your own—they look that good!
Picture Books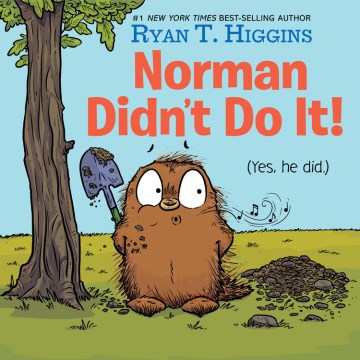 "Norman Didn't Do It! (Yes, He Did)" by Ryan T. Higgins
Norman is a porcupine, and his best friend is a tree named Mildred. They do everything together, from chess to deep (though one-sided) conversations. One day, Norman notices a sapling has sprung up next to Mildred, and he is furious at this intrusion. As he watches Mildred and the sapling growing closer, he's overcome by jealousy and insecurity and digs up the little tree in the dead of night. Norman takes the sapling far away and plants it on a tiny island where it can't interfere with his friendship anymore. Soon enough he's overcome with guilt and remorse and returns the sapling to its original home. I love that this book deals with so many big emotions! Toddlers and preschoolers will easily identify with Norman, and his change of heart models how to make things right when your feelings get out of control.
---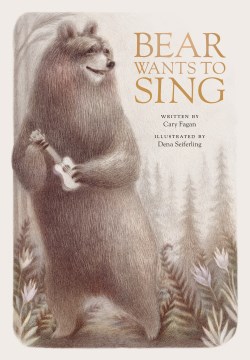 "Bear Wants to Sing" written by Cary Fagan and illustrated by Dena Seiferling
While less dramatic, this book also deals with handling emotions. When a child on a tricycle bounces through the forest, they lose their cargo of musical instruments. Bear is delighted to find a ukulele and announces he is going to sing a song. Before he can start, Crow spots a tambourine and performs her own song. Bear keeps getting cut off as different animals arrive and sing. Finally he gets to sing but receives a lukewarm response from the others that sends him off, disappointed. The compassionate mouse comforts him, in a wonderful example of friendship. The illustrations are gorgeous, nostalgic and almost dream-like, and the story creates opportunities to discuss the importance of taking turns and manners with your little one. Plus, there's plenty of onomatopoeia that will make for a great read-aloud!
---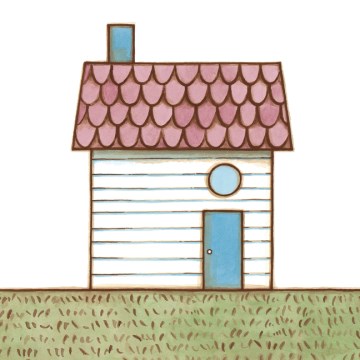 "A House" by Kevin Henkes
Have you heard of dialogic reading? It's essentially creating a dialogue with your child as you're reading together, by asking questions about the book. This improves their comprehension and helps prepare them to become confident readers. You may already do this naturally, but if you're wanting a bit of help with the strategy, this new book by Kevin Henkes is a great choice. A house sits alone on a green lawn, throughout different times of day and weather. Gentle questions prompt listeners and readers to talk about the shapes and colors on the house, as well as the house's surroundings. Finally, a family moves in and the house becomes a home. The kinds of questions Henkes asks the reader will give you practice in dialogic reading, and the focus on noticing things about the illustrations will create a mindful story time experience.
---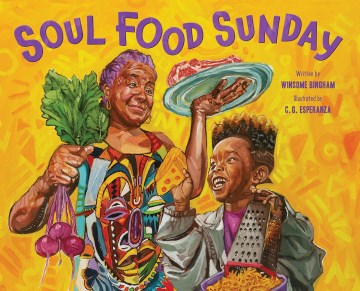 "Soul Food Sunday" written by Winsome Bingham and illustrated by Charles G. Esperanza
Granny's house is definitely a home, especially every weekend when the whole family gathers together for Soul Food Sunday. The weekly feast is filled with such delights as mac 'n' cheese, greens, meat and sweet tea, but all that food takes a lot of work. This time, the youngest grandson in the family is old enough to help. He proudly wears his late grandpa's old Army chef's jacket and learns how to prepare all the soul food the family loves. Even though he gets tired, he keeps working, and the payoff is delicious. There's a great rhythm to this story, especially in the kitchen, and the illustrations are vibrantly delightful and reminiscent of '90s graffiti and hip hop. Perfect for lovers of soul food, as well as families that love being in the kitchen together.
---
Chapter Books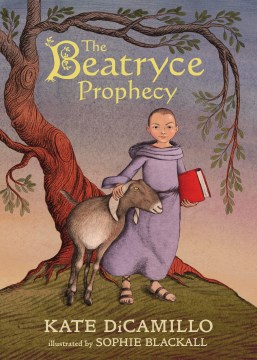 "The Beatryce Prophecy" written by Kate DiCamillo and illustrated by Sophie Blackall
This book from powerhouse duo DiCamillo and Blackall (past winners of the Newbery and Caldecott respectively) looks pretty amazing. Illustrated in the style of an illuminated manuscript, this medieval fable tells the story of a young girl named Beatryce. Beatryce shows up in a monastery's barn one day, injured and feverish and recalling only her name and how to write. In a time when only men are permitted to read and write, Beatryce's skills are very concerning to the monks, who worry that she is the girl from a prophecy, who is destined to unseat a king and bring great change to the world. When they hear word that the king is seeking her, the monks bundle her off with a fierce and loyal goat for protection. As they travel, they meet allies and villains, and Beatryce learns to depend on friends when facing dangerous situations. I don't think I can really emphasize enough how beautifully written this book is! If you've enjoyed DiCamillo's books before, you will absolutely want to pick this one up.
---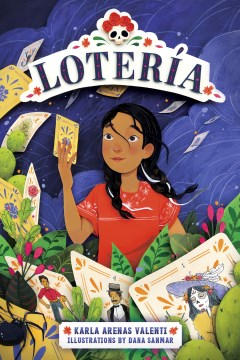 "Lotería" written by Karla Arenas Valenti and illustrated by Dana Sanmar
Set in Mexico, this philosophical fantasy follows the consequences of a card game between Life and Lady Death. Each year, Life and Death meet up for a 36 hour game of Lotería (a game of chance similar to bingo). This game determines the fate of one human being, and this year that human is 11-year-old Clara. When Clara's aunt suddenly dies and her grieving cousin is kidnapped, Clara has to rescue him from the dangerous realm of Aztlán, while battling obstacles raised by the Lotería cards. Life and Death play their game and debate the ideas of free will and determinism as they watch Clara's progress. Interspersed throughout are illustrations of the cards and Clara, that add beautifully to the rich and descriptive language.
---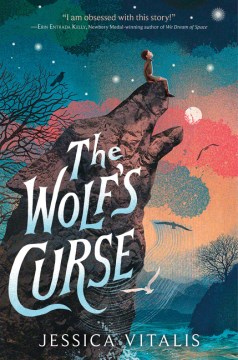 "The Wolf's Curse" by Jessica Vitalis
For more musings on life and death, this book is set in the small fishing village of Bouge-by-the-Sea, where a 12-year-old boy has been living in hiding. Gauge is suspected of being a witch because he can see the Great White Wolf, who carries souls to the afterlife. The Lord Mayor holds Gauge responsible for the death of his wife, and so Gauge has been living in secret with his grandpa ever since. When Grandpapa dies, Gauge must fend for himself, even while being pursued by the Wolf and the villagers. As Gauge learns more about the Wolf and his village's rituals surrounding death, he unearths more questions than answers. In a fascinating choice, the entire novel is actually narrated by the Wolf in a first-person omniscient voice, which adds distance to Gauge's grief and even levity at times.
---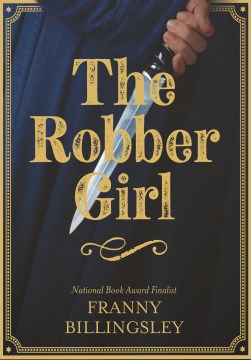 "The Robber Girl" by Franny Billingsley
Ready for an unreliable narrative? Even better, it's set in a magic-tinged Wild West. Robber Girl is a young orphan who has been raised by the outlaw Gentleman Jack, until he's arrested during an attempted stagecoach robbery. Instead of joining him in jail, Robber Girl is taken in by the Judge and his wife, and introduced to domestic life. Robber Girl is determined to be true to her upbringing, refusing to be tamed and seeking to free Jack. She's supported in these ambitions by her beloved dagger, with which she psychically converses. The dagger has a lot to say about her new life with the Judge, most of it skeptical and negative. As Robber Girl learns more about "tame" things like respect and kindness, she finds herself torn between her old way of life and her new one. This book looks so intriguing, and the reader is never really sure how much of Robber Girl's narrative is real or not. There's a lot of symbolism and allegory, but the pace stays lively and engaging throughout. This would be a perfect bridge for fantasy readers interested in trying a Western.