As May comes to a close, many children anxiously await the start of summer vacation. To keep track of all of the things I want to do this summer, I decided to create a bucket list! To create your own bucket list, you and your child can add some books and activities from this blog or come up with different ideas, like visiting Rock Bridge Memorial State Park or having a movie night.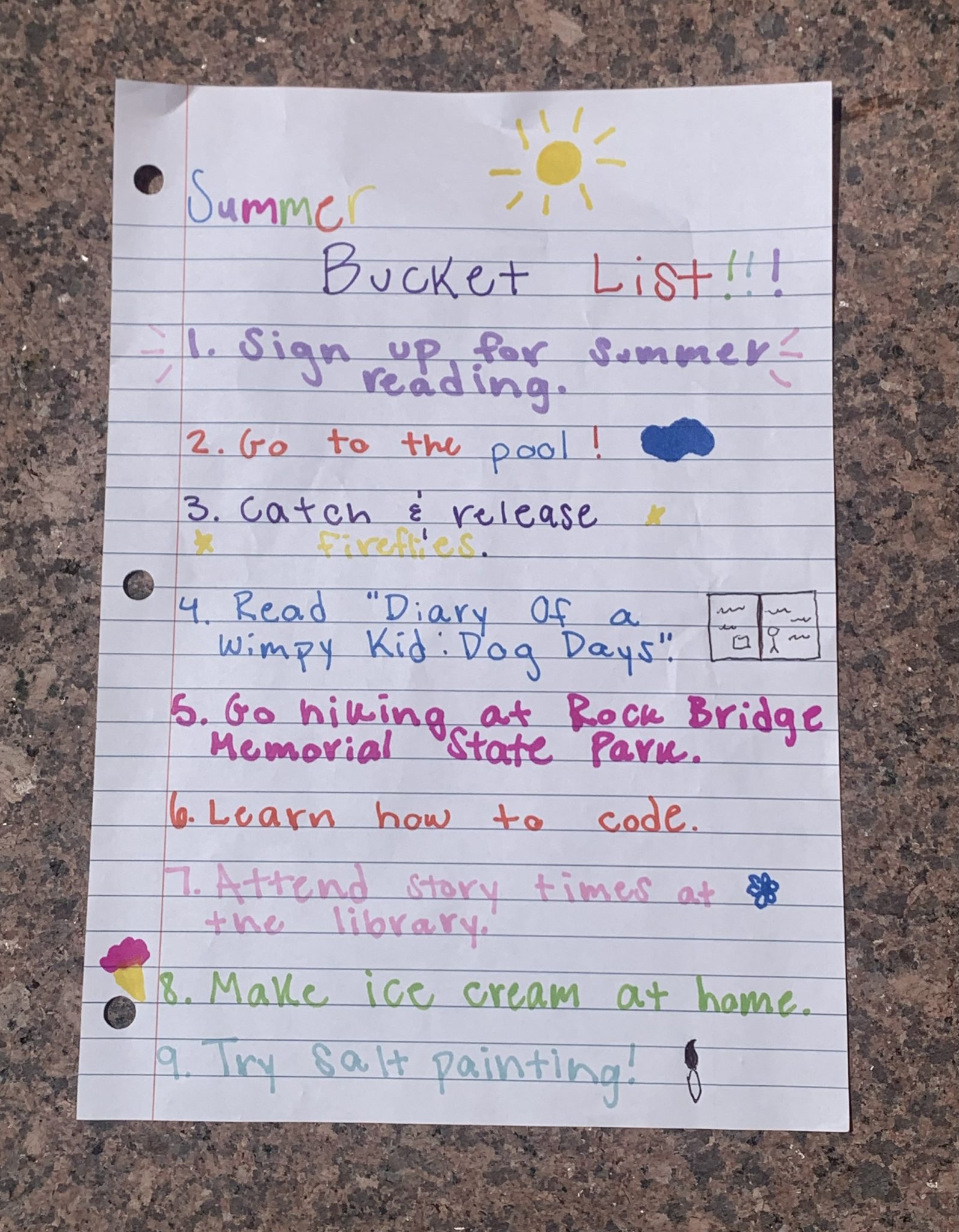 Start off your summer celebrations by diving into our Summer Reading program, beginning June 1. It is free and open to all ages — participate in reading and activity challenges within our theme Oceans of Possibilities. Click here for more information.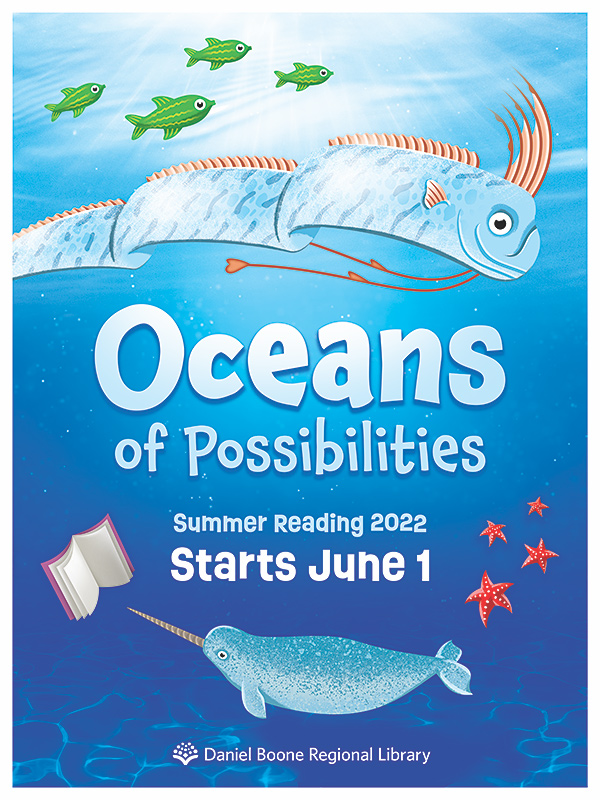 ---
Check out these books to spark that summertime feeling: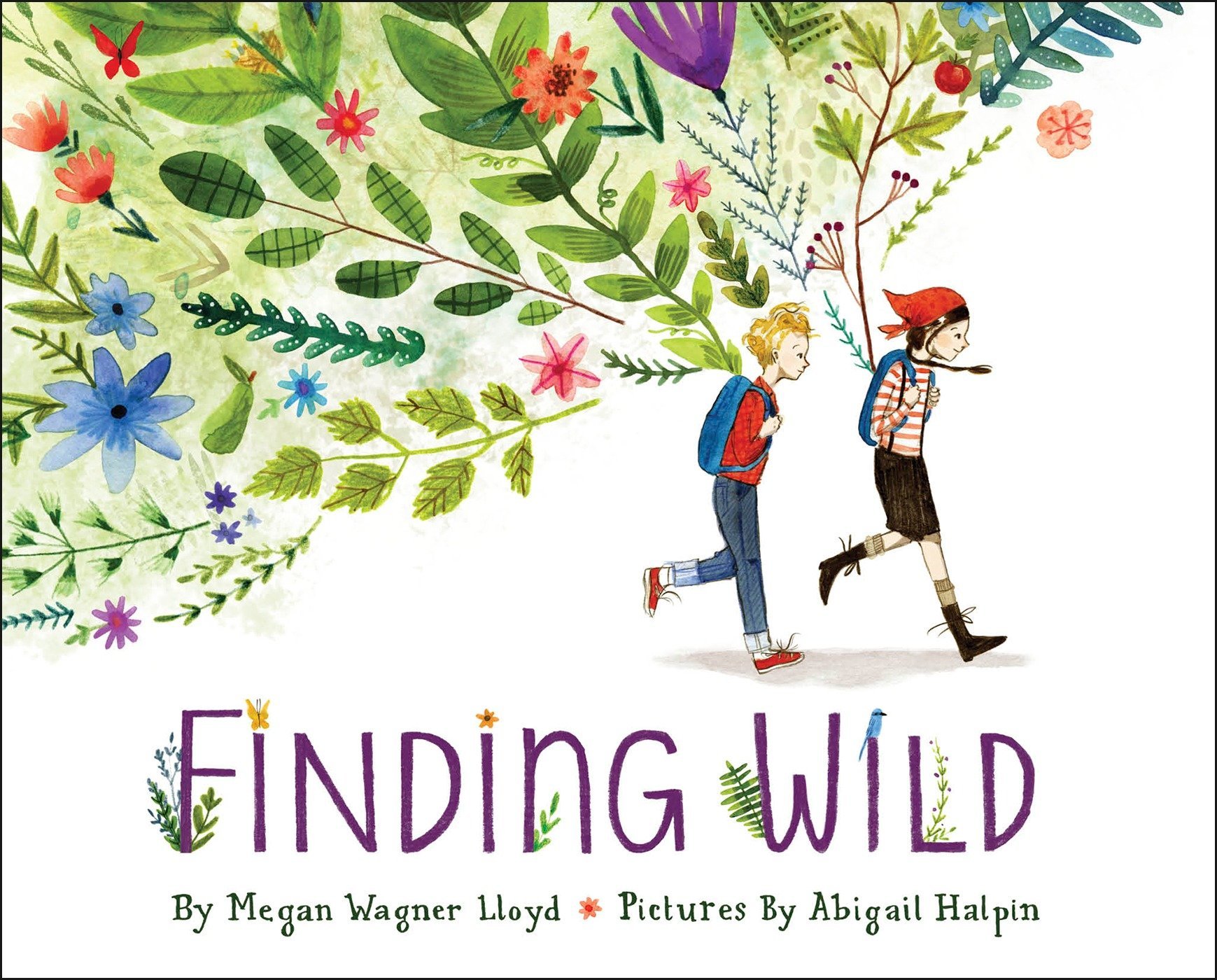 "Finding Wild" by Megan Wagner Lloyd will inspire your little ones to get outside and explore.
---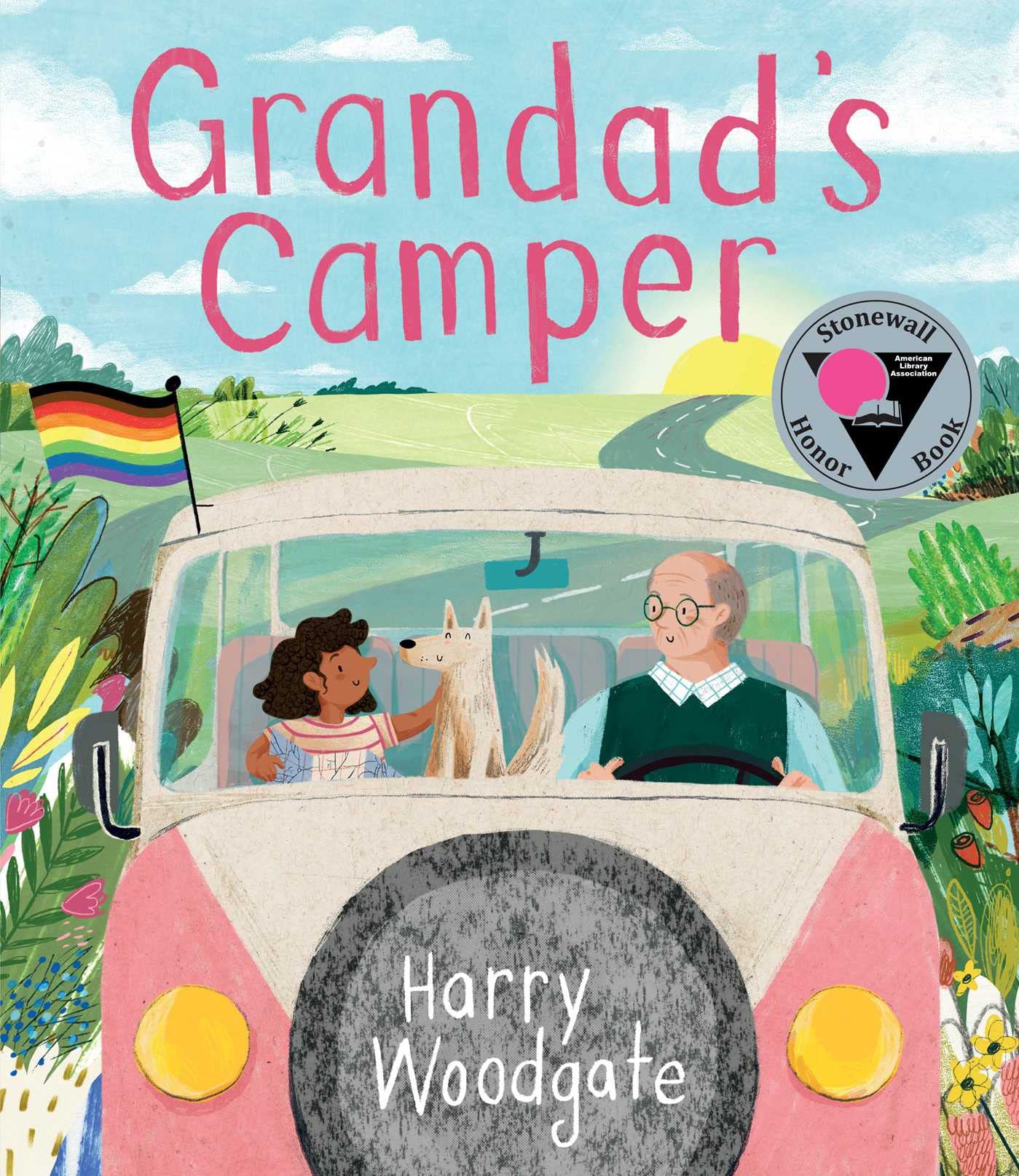 "Grandad's Camper" by Harry Woodgate reflects on all of the wonderful adventures two grandfathers took during their youth.
---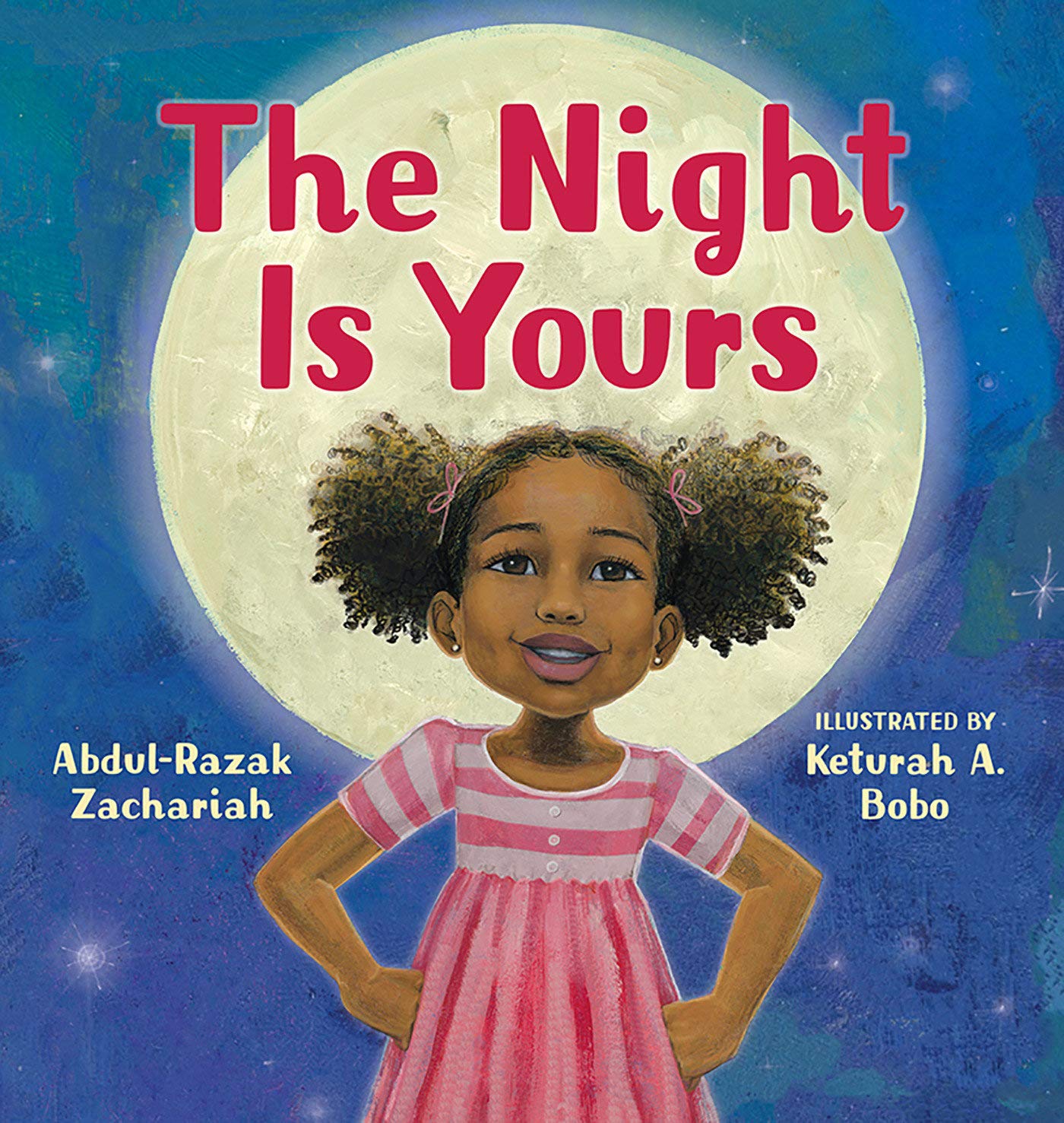 Abdul-Razak Zavhariah's "The Night Is Yours" celebrates all of the beauty of a warm summer night.
---
"And Then Comes Summer" by Tom Brenner highlights the excitement that comes with fireworks, flip-flops and fireflies.
---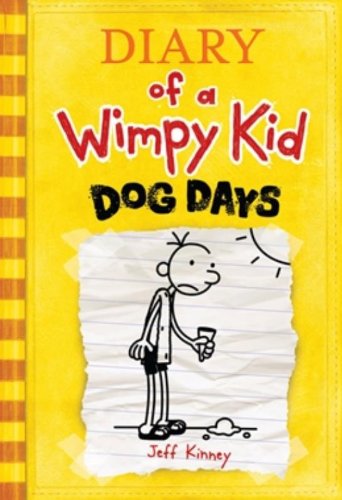 "Diary of a Wimpy Kid, Dog Days" by Jeff Kinney follows Greg Heffley's summer that should be filled with video games and TV, but his mother has different plans.
---
"One Crazy Summer" by Rita Williams-Garcia is set in 1968 when three young sisters are sent to visit their estranged mother in California for the summer.
---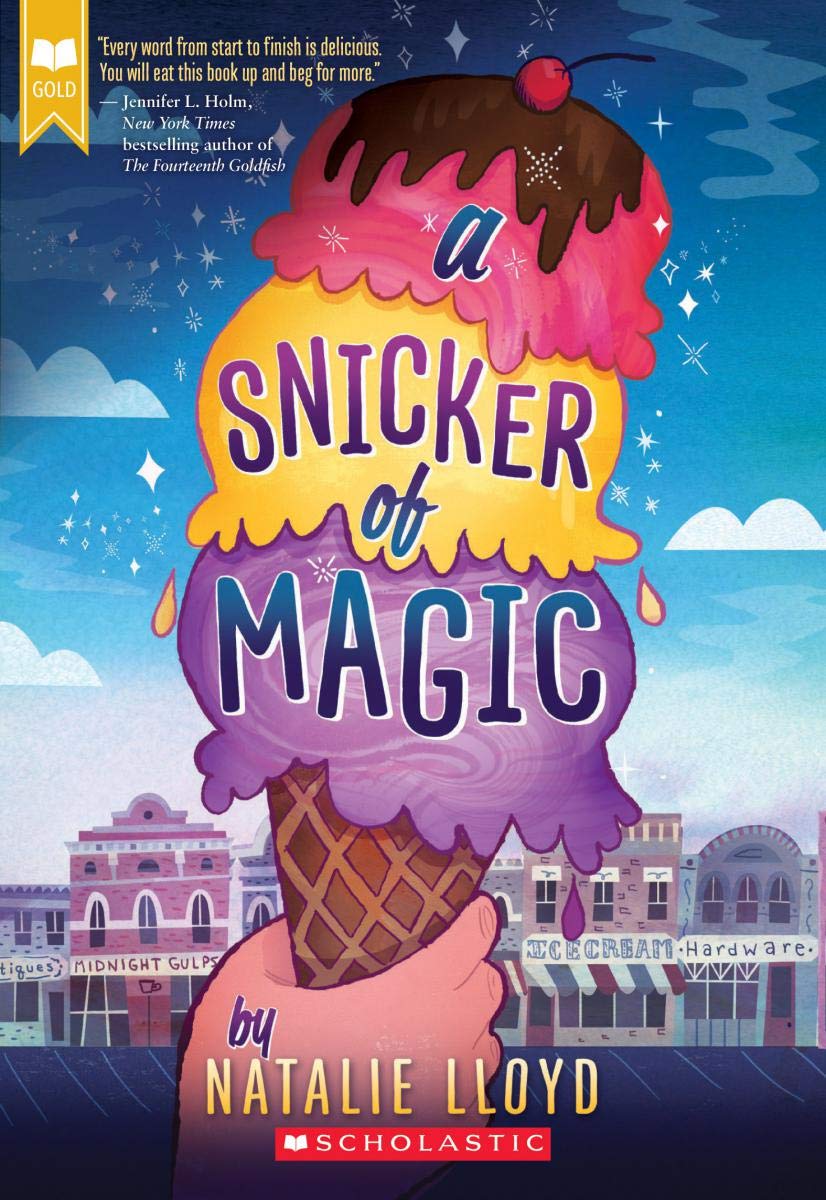 Natalie Lloyd's "A Snicker of Magic" is filled with secrets and mysteries left for Felicity to unravel when she arrives in a mountain town with a rich, magical history.
---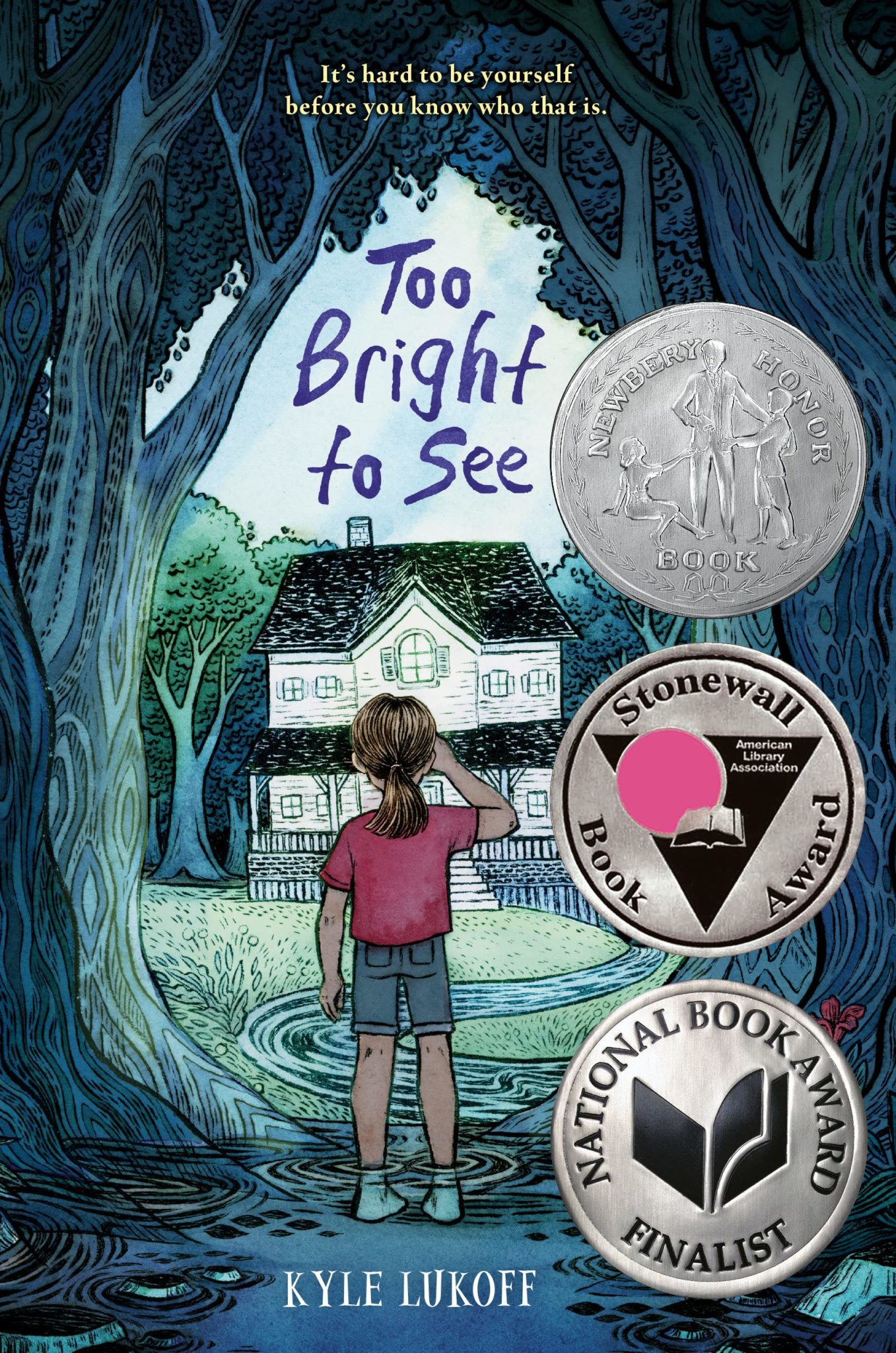 Kyle Lukoff's "Too Bright to See" shares the story of two children facing the turmoil of grief, starting middle school and…GHOSTS?
---
Watch the library's Recipes for Fun videos:
---
Help your child try out a new hobby: