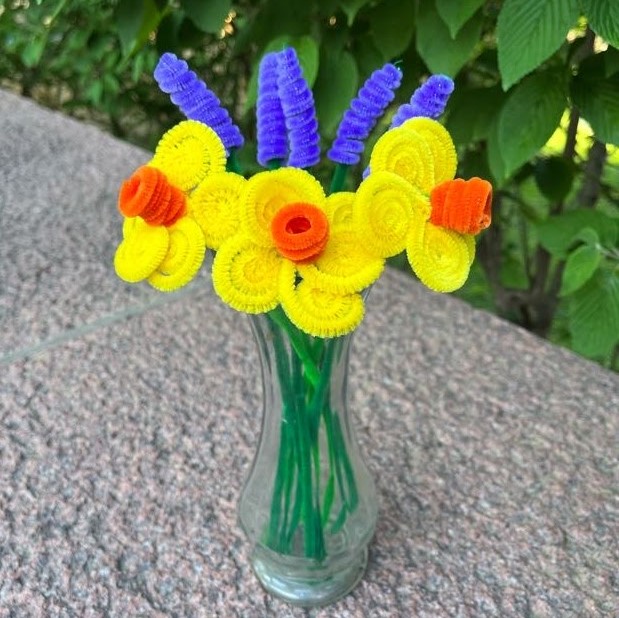 The April rain, the April rain
Comes slanting down in fitful showers,
Then from the furrow shoots the grain,

And banks are fledged with nestling flowers.
— from "April Rain" by Mathilde Blind
Although we didn't receive the deluge of rain we might have hoped for last month, here's a charming craft to celebrate the saying, "April showers bring May flowers." (Thanks to this blog for the craft idea!)
---
Materials Needed
Chenille stems: green, yellow, orange, purple
(or whatever colors you wish!)
Hot glue gun
Pencil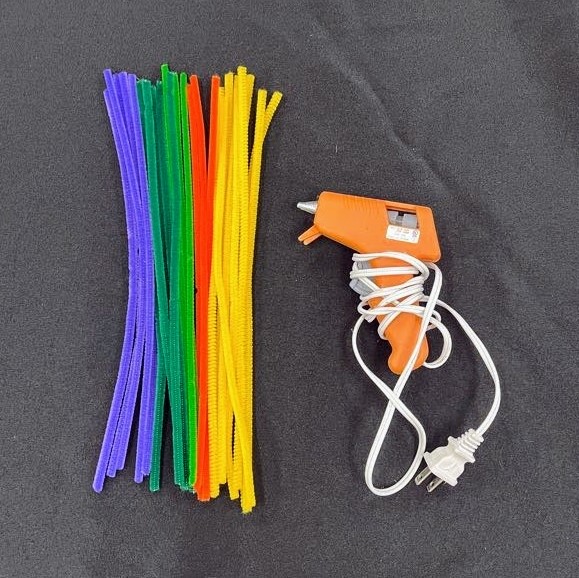 ---
🌼 Steps for Grape Hyacinth (or Lavender)
For 1 flower, you will need the following chenille stems: 1 purple and 1 green. 
1. Take your pencil and place the green chenille stem alongside it, so that the tips of each line up.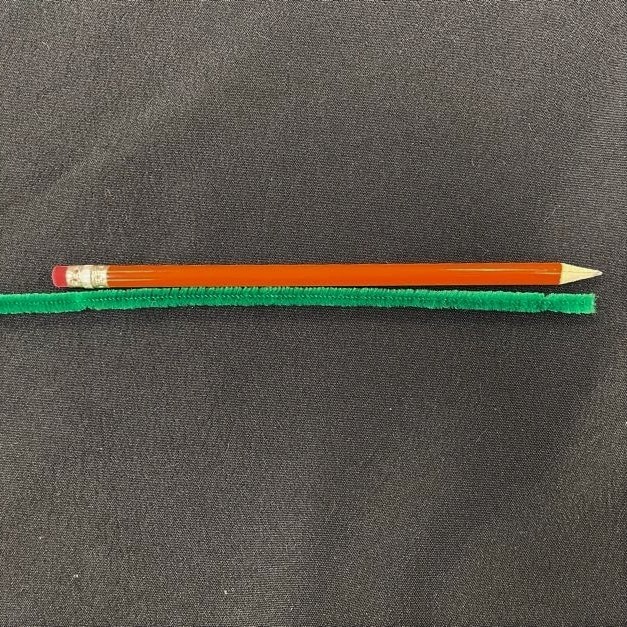 2. Starting about 2 inches from the end, tightly wind the purple chenille stem around the pencil and green chenille stem.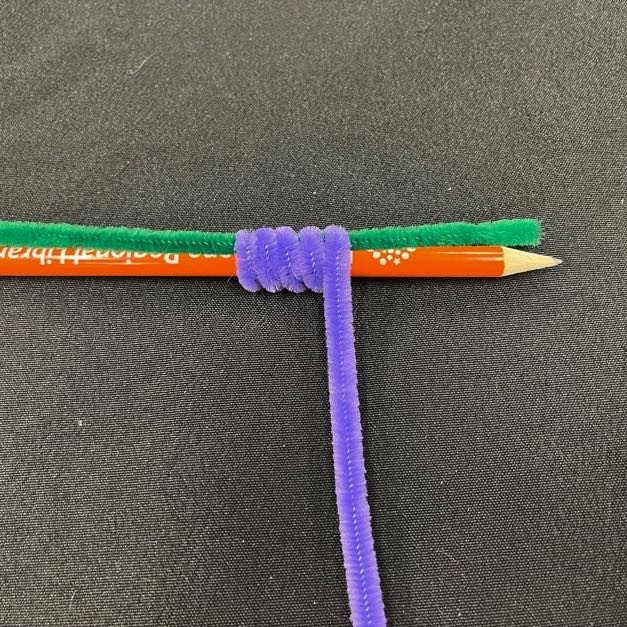 3. Keep winding until you get to the end of the pencil, making sure the winding gets more narrow at the tip.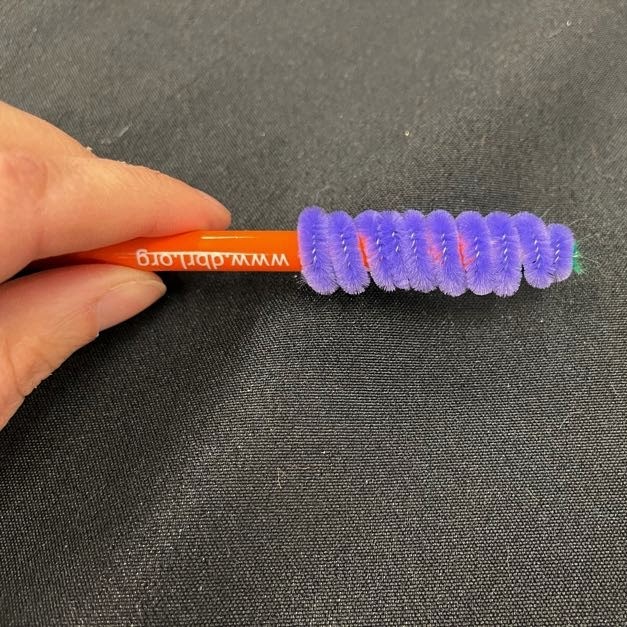 4. Slowly remove the pencil from the chenille stem, keeping your flower intact.  If you'd like to give your flowers a little more character, bend the purple ends a bit.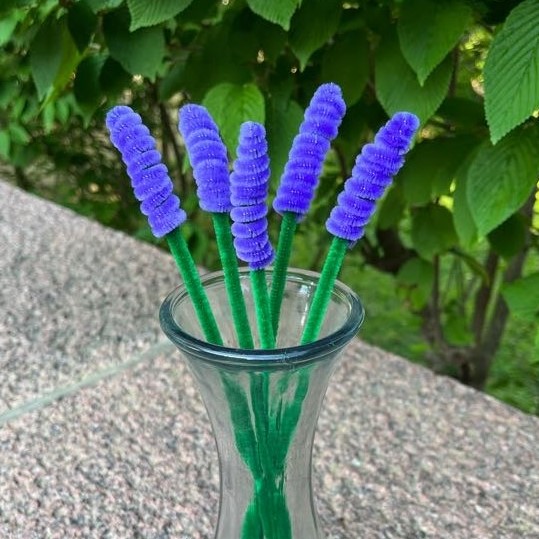 🌼 Steps for Daffodils
For 1 flower, you will need the following chenille stems: 3 yellow, 1 orange and 1 green. 
1. Plug in your hot glue gun.
*Be mindful when working with young kids.*
2. Bend 3 yellow chenille stems in half to find the mid point.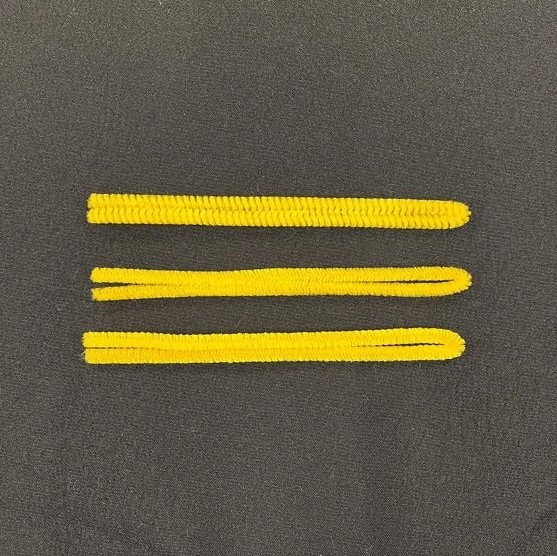 3. Open them back up and arrange into a star, twisting at the middle so they stay in place.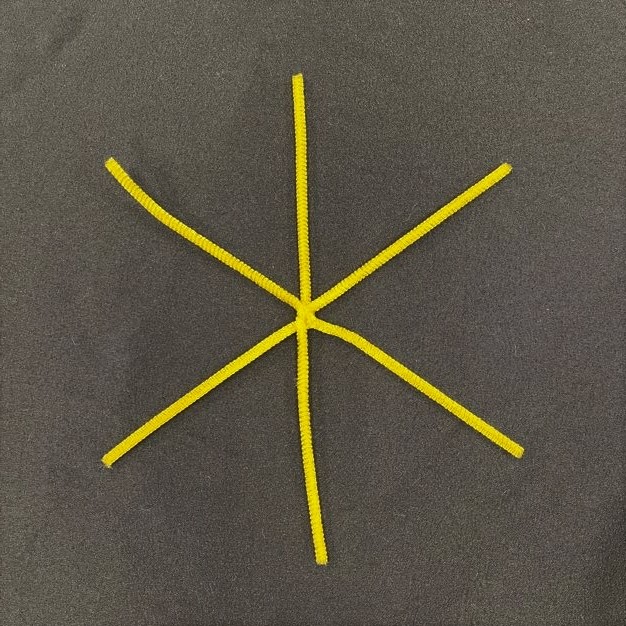 4. Roll each end tightly like a snail, one at a time. Roll until you get to the center.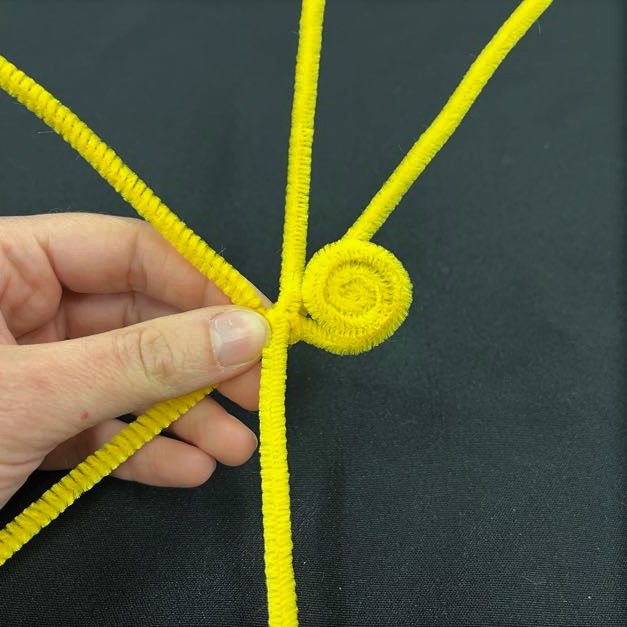 5. Repeat this step for all 6 "petals." I suggest layering each one slightly on top of the one before to create a neat arrangement.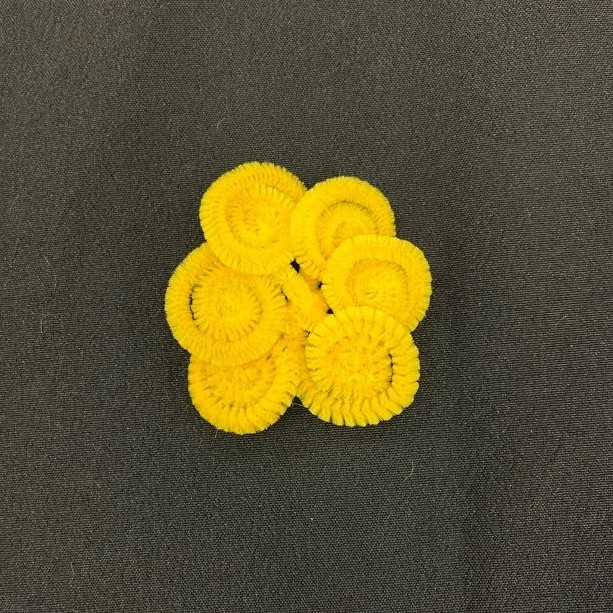 6. For the stem, bend about 1 inch of the end of a green chenille stems into a "J" shape and loop it through the middle of the flower.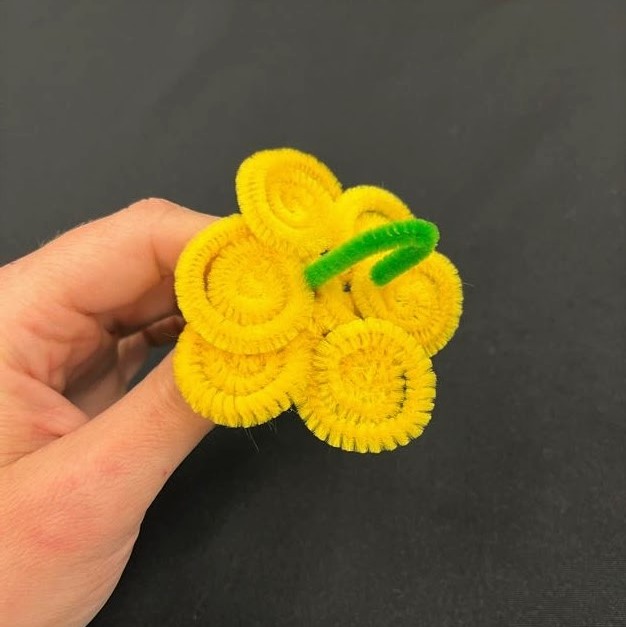 7. Twist securely on the bottom to keep the stem in place.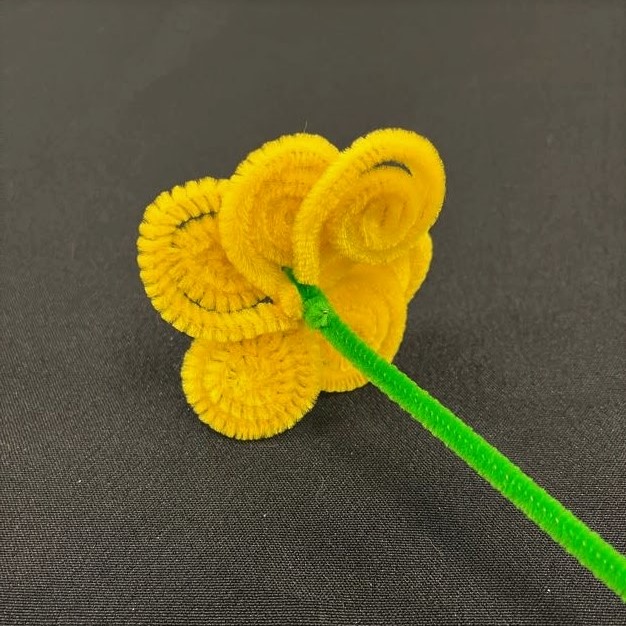 8. Start to wind the orange chenille stem tightly, again like a snail, but stop after a few rotations.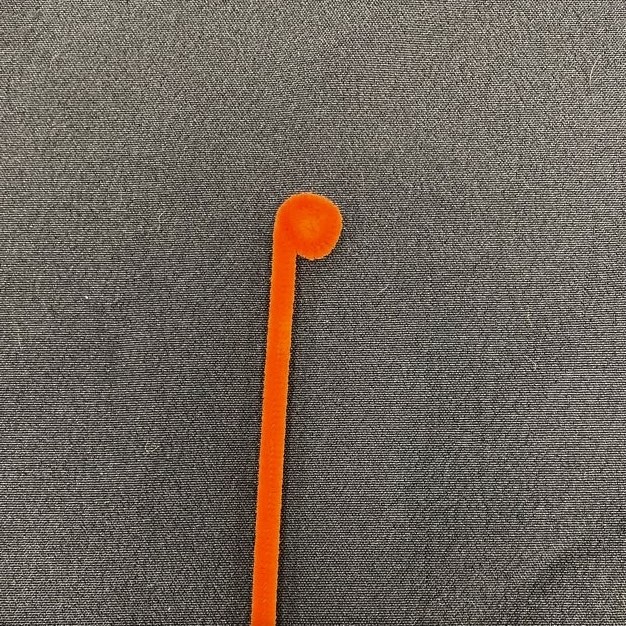 9. With the snail end at the tip of your pinkie finger, tightly wrap the rest of the orange chenille stem down around this finger.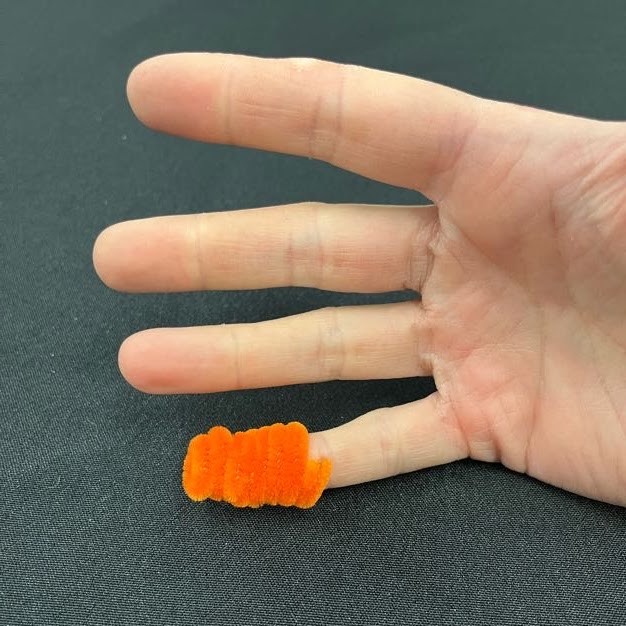 10. Gently remove from your finger. Then, pinch tightly to compress as much as possible.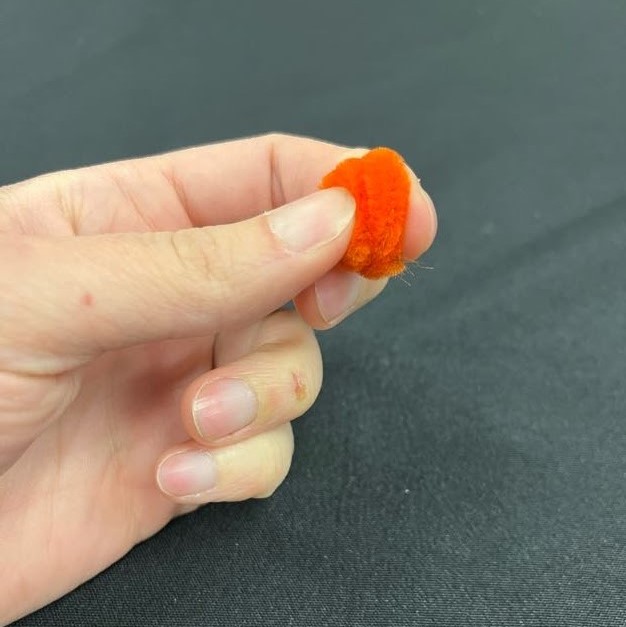 11. Once the hot glue gun is heated, add a blob to the bottom of the orange "cup."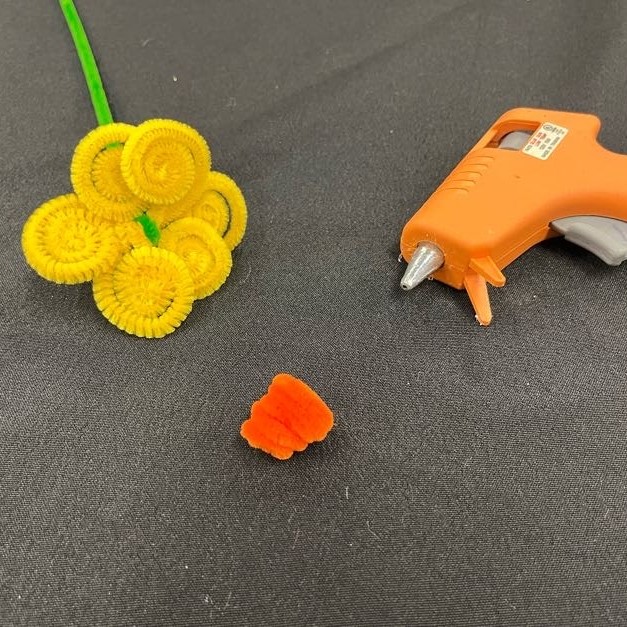 12. Press the orange cup firmly onto the center of the yellow petals.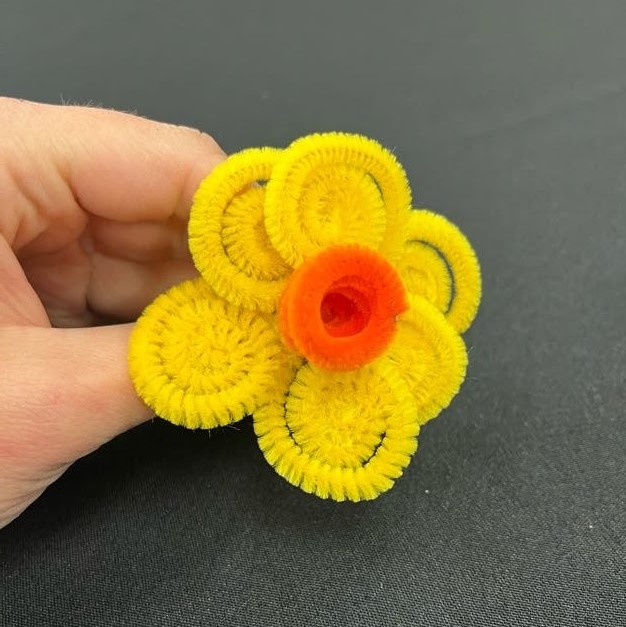 13. Enjoy your marvelous creation!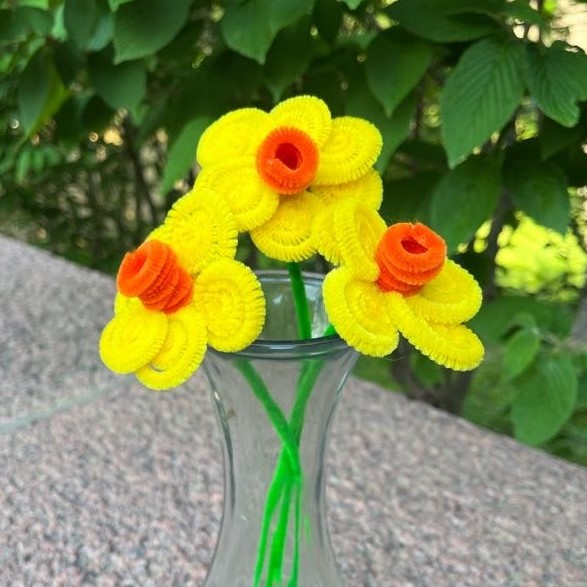 Another Display Idea
Instead of using green chenille stems for the stems, if you have wooden skewers:
Color them with green marker.
Attach the flower to the skewer.
Stick in the soil of your potted plants!