Summer Reading is over, but that's no reason to leave behind all the fun you can have with an outer space theme! Just last month was the 50th anniversary of the first moon landing, so why not celebrate with these moon landing activities?
Blast Off Collage
Try making this blast off collage with your little ones. You'll need the following supplies:
Rocket on any color paper (You can use the template on page 4 of this file)

Black paper

Tissue paper (various night sky and fire colors)

Glue sticks

Star stickers (optional)

Markers or crayons
After coloring and cutting out the rocket from the template, set it aside and prepare your night sky background. Tear up bits of tissue paper (that's the extra fun part!) and glue them on the black paper to give texture to the sky. Try using blues and purples for the sky, and save orange and red for the rocket. If you have star stickers, add them to the sky as well! Then glue the rocket onto the black paper, and add some flame colored tissue paper to the bottom of the rocket. We have liftoff!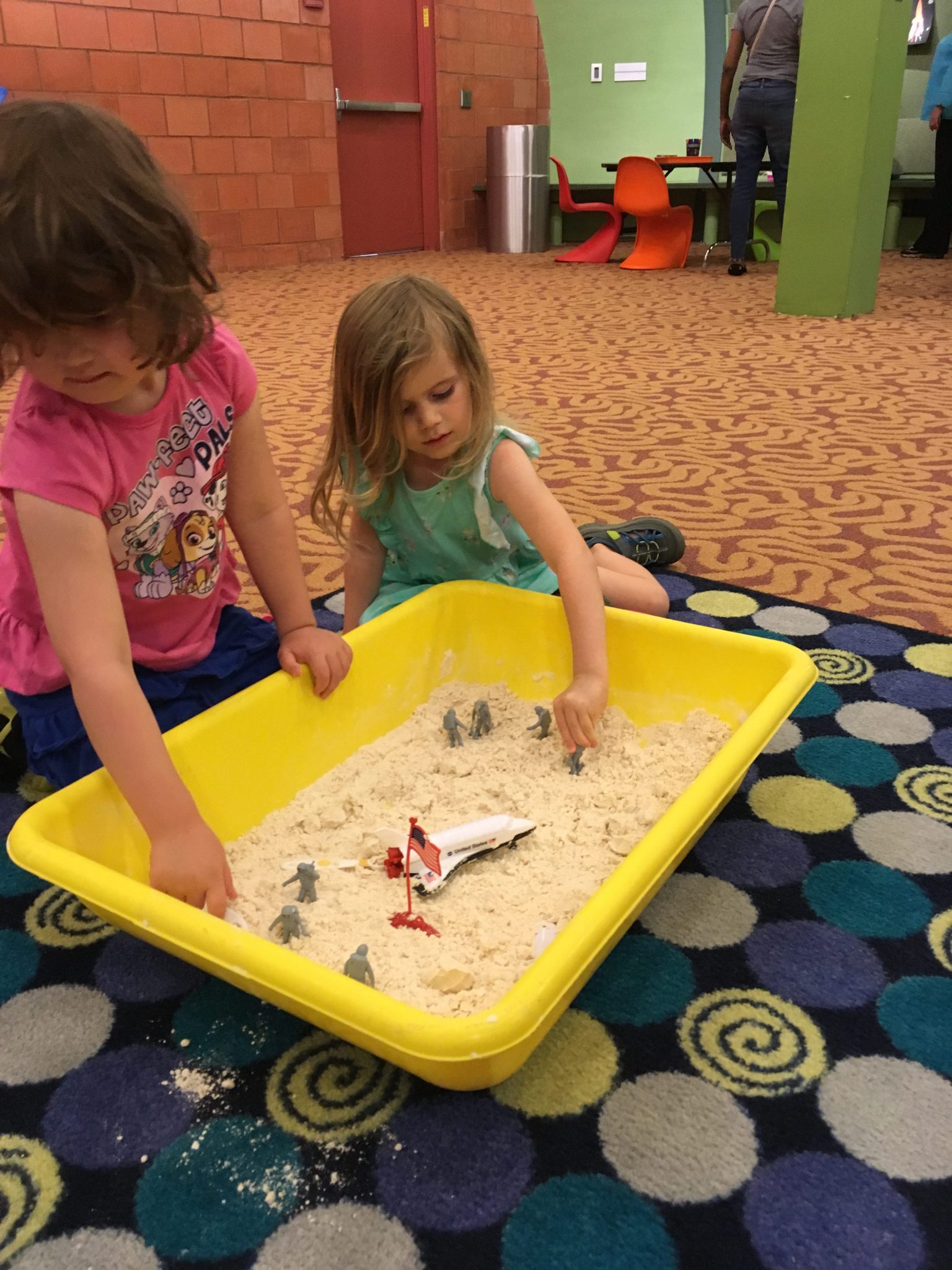 Moon Sand
Now that you have a rocket, it's time to create a moon surface to land on. Little astronauts will delight in playing with this extremely soft moon sand! You'll need the following:
4 cups flour

½ cup baby oil

Large bowl
Spoon (optional)

Large bin or tray

Toy cars or people (optional)
Using your hands or a spoon, mix the flour and baby oil together in a bowl to make moon sand. Double the recipe if you want more sand to enjoy. Spread out the moon sand in a large bin, and invite the kids to play! (For easy cleanup, set up this activity on a tarp or old sheet.) Toss in some toy people or cars, and your little ones can reenact the moon landing or start the first lunar colonization attempt. Let them lead the play, and see where their imaginations take you!