Today begins our "Comforts of Winter" program, a program that is as chill as the air outside! One of the coolest features of this program is that everyone can join in. We will suggest ways to enjoy the winter months, along with cool reading recommendations on all of our blogs. Register here.
With this program, you can set a family goal or individual goals for each person. It can be a number of books to read or a certain amount of time spent reading. Whatever you choose, you'll have six weeks to reach your personalized goal. Once you've met your goal, just complete the finishing form to let us know, and we'll make a prize available for you at your library or bookmobile stop or via curbside pickup. Kids ages 0-12 will win a book and folks ages 13 and above will win a canvas tote.
To help get you started with your reading goals, here are a few books you can curl up with on a cold and blustery day.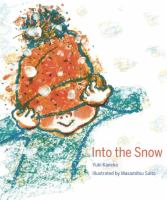 "Into the Snow" by Yuki Kaneko and illustrated by Masamitsu Saito
This is a beautifully illustrated book about all the things you experience with snow. The child in this book has the most delightful cheeks that are the perfect shade of rosy pink. As you read, you'll begin to think you can feel the cold around you. I recommend reading it with hot cocoa nearby.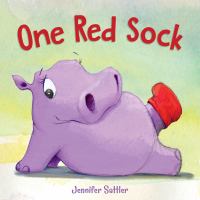 "One Red Sock" by Jennifer Gordon Sattler
This book is perfect to read with littles! Short and sweet, the story follows a purple hippo who can find everything but her red sock. The rhyme scheme in this book is great for kids who love guessing what comes next.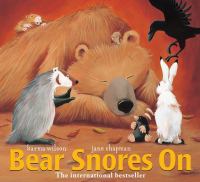 "Bear Snores On" by Karma Wilson and illustrated by Jane Chapman
This is another installment of Wilson's Bear books. On a cold night, forest animals decide to take shelter in Bear's cave while he is hibernating. However, when Bear wakes up, he has major FOMO when he discovers that the animals have been partying without him!
Maybe you want your personalized winter goal to include making an activity from our Recipes for Fun Playlist? If you are Elsa, the cold might not bother you. But for the rest of us who like INDOOR winter activities, you should try making a Biome Sensory Bin. In this video, Tess will show you how to take objects from around the house and turn them into your very own winter wonderland!
Happy winter reading and creating!