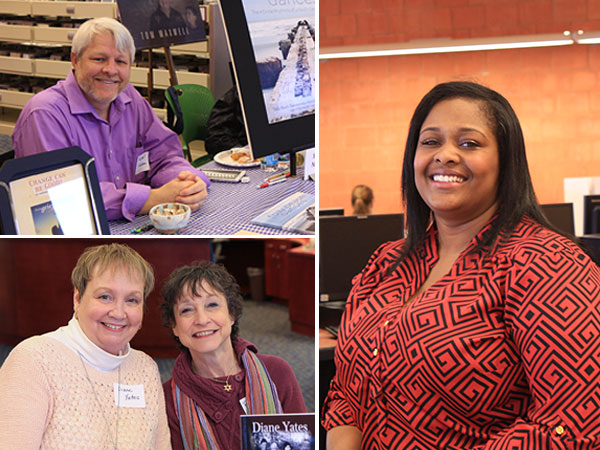 This year's Local Authors Open House will be held on Saturday, November 9, 2019 from 10 a.m.-1 p.m., on the first floor of the Columbia Public Library.
Come meet some wonderful local and regional authors at this open house and hear about their writing and publishing experiences. All authors will have books available for purchase and signing, so you can take home a signed copy for yourself or as gift for someone else.
If you are a local author and would like to participate, check back in at this page starting September 18. Our registration period opens that date and continues through October 31. You're also welcome to join our email list by sending a message to eschmeck@dbrl.org.