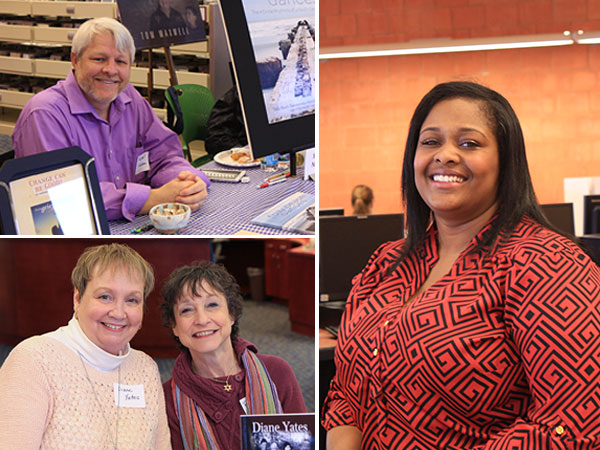 This year's Local Authors Open House will be held on Saturday, November 9, 2019 from 10 a.m.-1 p.m., on the first floor of the Columbia Public Library.
Come meet some wonderful local and regional authors at this open house and hear about their writing and publishing experiences. All authors will have books available for purchase and signing, so you can take home a signed copy for yourself or as gift for someone else.
---
List of Authors Who Will Attend
Stan and Rita Adams
Walter Bargen
Randy Bisig
B.K. Boes
Carolyn Paul Branch
Nigel Church
Yolanda Ciolli
Dick Dalton
Alex Drevessa
Neal W. Fandek
Sharon SingingMoon Feltman
Aaron Fox
Sean R. Frazier
Carolyn Harris
Pat Holt
Brock P. Jones and Joe G. Dillard
Sarah Kohnle
Sharon Krager
Didi Lawson
Shaun Mackelprang
James McCarthy
Mike Miracle
Carolyn Mulford
Peter Myles
Mac O'Shea
Charlis Phillips
Joe C. Polacco
Alice Anna Reese
Delia Remington
Lynn Rossy
Stephen Paul Sayers
Tim Scherrer
Brian Spielbauer
Elisha Wells Stroupe
Archie J. Thornton
Mike Trial
Adria Waters
Mark Wavering
Mel West
Steve Wiegenstein
---
As of October 31, registration for authors and publishers is closed.