Just like books, film has the power to inform and inspire.
The Columbia Public Library regularly offers a free screening of a thought-provoking documentary to help our community delve deeper into contemporary issues. Through this series, we frequently show films that have been celebrated by the True/False Film Fest as well as other highly-acclaimed film festivals. We also partner with POV, PBS' award-winning nonfiction film series, to bring you the most relevant and groundbreaking documentaries of the year.
Mark your calendars now with our upcoming film screenings. Better yet, sign up for our email newsletter so that you receive reminders for upcoming programs directly in your inbox! You can also check out previous Center Aisle Cinema films in the library catalog.
Upcoming Film Programs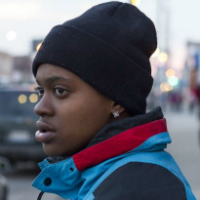 "The Homestretch"
Wednesday, September 11, 2019, 6:30 p.m.
Columbia Public Library, Friends Room

A complement to this year's One Read program, "The Homestretch" follows three homeless teens as they fight to stay in school, graduate and build a future. Each of these smart, ambitious teenagers will inspire and challenge you to rethink stereotypes of homelessness as they work to complete their education and face the trauma of abandonment. "The Homestretch" is an Emmy-winning documentary directed by Anne de Mare and Kirsten Kelly. Following the screening, we will host a discussion with Ranita W. Norwood, supervisor of student services and district homeless coordinator with Columbia Public Schools. (2014, not rated, 90 min.)
---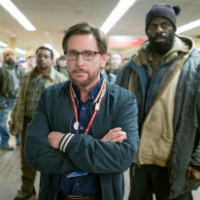 "The Public"
Wednesday, November 13, 2019, 6:30 p.m.
Columbia Public Library, Friends Room

This fictional independent film directed by Emilio Estevez tackles the challenges facing those experiencing homelessness and mental illness. When a brutal cold front moves through Cincinnati, emergency shelters fill to capacity. A group of homeless patrons refuse to leave the downtown public library at closing time and an act of civil disobedience turns into a standoff with police. Shown in collaboration with Operation Safe Winter-CoMo. (2018, PG-13, 2 hours)