This fun and easy project encourages small children to use their fine motor skills and creativity to make a small hanging to celebrate autumn. Small children can sort the leaves by color, shape or texture before attaching them to the paper wreath form. You may enjoy adding colorful leaves you find on a nature walk or tracing your child's hand onto a piece of paper and adding it to your wreath. Finish your wreath off with a bow and enjoy the results!
What you'll need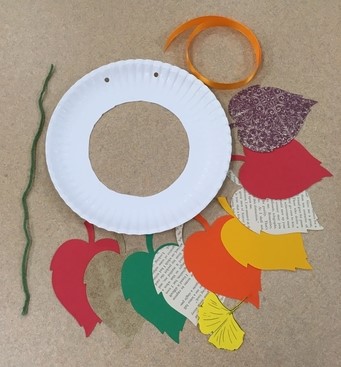 1 paper plate or cardboard circle 

scissors

1 length of yarn

12

leaves (more or less) cut out of paper or collected on a nature walk

1 r

ibbon 

glue or double stick tape
hole puncher
What you'll do
Cut out the center of the plate or cardboard circle.
Punch two holes at the top of your wreath form. Thread the yarn through the punched holes and tie the ends together in a knot on the front of your wreath form.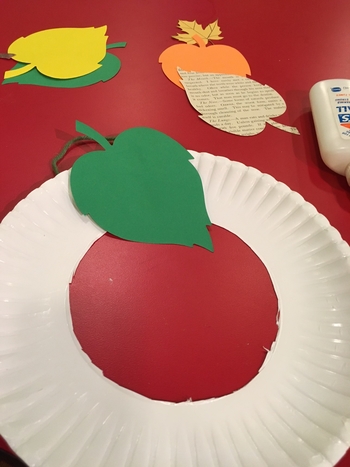 Glue the first leaf over the knot of yarn. Use glue or double stick tape to add leaves. Attach the leaves one at a time. Overlap the leaves to hide the form.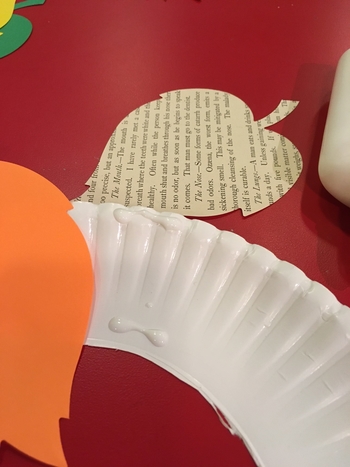 The leaves can go in different directions or on top of each other.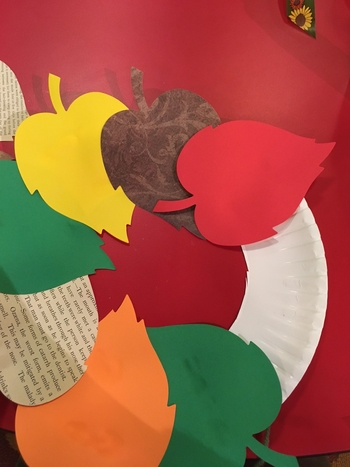 Tie your decorative ribbon into a bow, and glue it down at the bottom of your wreath. Make sure to let it dry thoroughly before you hang it up!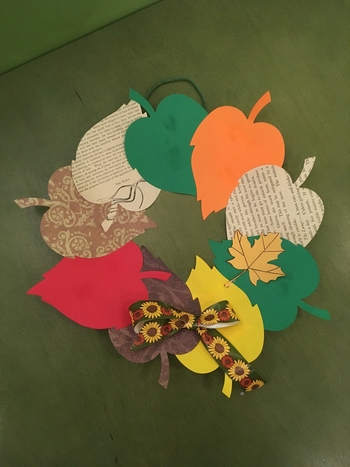 For more fun
If you and your child collect heavier items on a nature walk, such as acorns, sticks and pretty stones, try sorting and arranging them on a plate with some decorative gourds for a simple table decoration.
Happy autumn!