I'm baaaack! I missed writing for you all! I've recently returned from maternity leave, so I've got so many fun books from January and February to share with you. I promise that next month we'll be back to our regular brand new releases, but in the meantime please enjoy these titles from the beginning of the year. Read to the end for a picture of my sweet little bibliophile!
Picture Books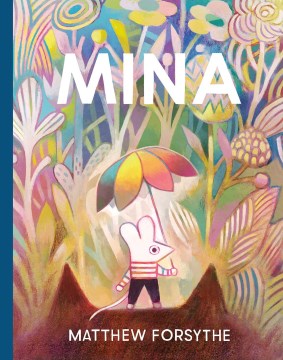 "Mina" by Matthew Forsythe
This cover might look familiar for those of you that enjoyed "Pokko and the Drum." Forsythe is back with another beautifully illustrated forest tale, this time starring a mouse. Mina is a quiet mouse, content in her cozy house with her books, but her enthusiastic and optimistic father is always bringing home surprises. When he brings home an enormous "squirrel" that looks an awful lot like a cat, Mina starts to worry. This book is filled with delicious tension as the two mice try to live in their small home with their very large pet "squirrel," all while Mina attempts to convince her father of the danger. The author said he got the idea for this story at the start of the pandemic, when he was thinking about who we allow into our bubbles. This could be a great conversation starter for little ones who can handle some suspense!
---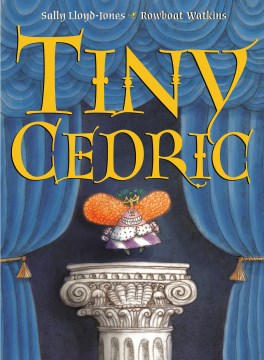 "Tiny Cedric" written by Sally Lloyd-Jones and illustrated by Rowboat Watkins 
King Cedric is very, very short, and very, very sensitive about it. So sensitive in fact, that he banishes anyone in the kingdom who is taller than he is. That's pretty much everyone, except for the babies. Since all the servants are gone, he gives the babies royal duties…but they don't perform them well. The Royal Librarian tries to eat the books, the Royal Scribe can only scribble, and the Royal Dresser keeps running around naked. King Cedric tries his best to take care of the babies, which is of course a full-time job (as a new parent, I deeply understand that now!) and eventually invites all the parents back to the kingdom. By this time he's having so much fun caring for the babies that he doesn't even mind when they grow up and are taller than him. The illustrations are hilarious and absurd, and the story itself is sweet without ever veering into saccharine.
---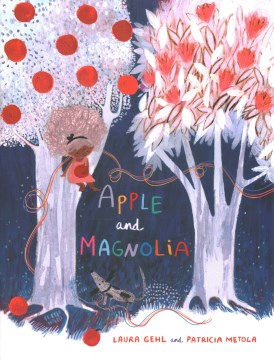 "Apple and Magnolia" written by Laura Gehl and illustrated by Patricia Metola
Britta loves the apple and magnolia trees outside her house and is convinced that the two trees are best friends — even though her father and sister both tell her that's not the case. When Magnolia's leaves start to turn brown instead of yellow, and her bark gets patchy and gray, Britta is determined to connect Apple and Magnolia. She knits a giant scarf so they can share their warmth, and hangs lights in their branches so they can always see each other, even when there's no moon. While Britta's father and sister are skeptical, Nana says there is power in unusual friendships. Britta begins measuring the distance between the trees every day, and charts her findings as the trees grow closer and closer to each other. Britta's optimism and determination are inspiring, the illustrations are soft and whimsical, and best of all is the science behind the story. An author's note explains that trees actually do communicate with each other, and Britta's measurements are a great introduction to the scientific method.
---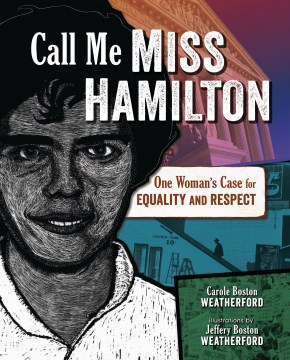 "Call Me Miss Hamilton: One Woman's Case for Equality and Respect" written by Carole Boston Weatherford and illustrated by Jeffery Boston Weatherford 
This is a fascinating biography about civil rights activist Mary Hamilton. She was a freedom rider, riding buses across state lines to test the court ruling about desegregating interstate buses. She was also the first woman to be in charge of the southern region of the Congress of Racial Equality. Hamilton was frequently arrested, and every time she insisted that people in authority address her as "Miss Hamilton." She firmly believed that all people deserved to be addressed with respect, at a time when most white lawyers and officials addressed Black people as "boy" or "auntie" or worse. When she refused to answer to "Mary" in court, the judge charged her with contempt of the court. Hamilton fought this charge all the way to the Supreme Court, where they ruled that all people in court must be addressed with their proper "Miss, Mrs. or Mr." Not only is this a wonderful look at a lesser known civil rights activist, it's also a great opportunity to discuss the importance of demanding respect.
---
Chapter Books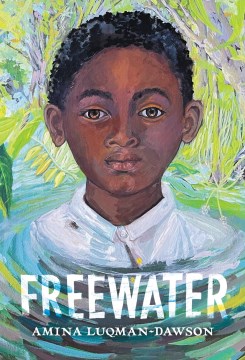 "Freewater" by Amina Luqman-Dawson
Speaking of lesser-known people and events in Black history, this well-researched historical fiction is about former slaves finding safety and community in Southern swamps. Twelve-year-old Homer manages to escape the Southerland plantation with his little sister, but they become separated from their mother in the process. Homer and his sister Ada are found by Suleman, an escaped slave, and brought deep into the swamp to a hidden community called Freewater. The former slaves and freeborn children who live there support and protect each other, but their freedom is threatened when the overseers at a nearby plantation suspect their existence and make plans to burn them out. Homer must come up with his own plan to save not only his mother but the community he loves.
---
"The Ghoul of Windydown Vale" by Jake Burt
I've got another swamp book for you! This time it's a gothic mystery set in the town of Windydown Vale, a former mining town that's completely surrounded by dangerous swamps. Fourteen-year-old Copper is in on the big secret of his town — the Ghoul that haunts the swamps is really just a member of his family in disguise. Following in the footsteps of his grandfather and father, Copper lurks on the town's outskirts in a scary costume to frighten bandits and keep travelers away from the treacherous swamps. So when a girl rides into town claiming that the Ghoul took her father, Copper is confused, to say the least. And when a man rides in a few days later claiming to be a monster hunter who will kill the Ghoul, things get even more confusing. As Copper investigates, he discovers that the swamp contains more secrets than he ever imagined. The author is a master of cliffhanger chapter endings, so be prepared to stay up reading past your bedtime!
---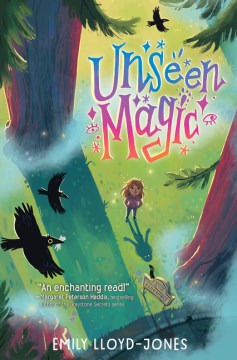 "Unseen Magic" by Emily Lloyd-Jones
This is another atmospheric story, but instead of miles of mud, it's set in a small town on the edge of a redwood forest in Northern California. Aldermere is a frequent destination for tourists and hikers seeking Bigfoot, but locals know that real magic is everywhere in their town and follow strict rules to avoid unleashing it. For example, doors must be carefully labeled or they could open anywhere, and you should never keep a knife that's tasted your blood. Fin and her mother have recently moved to Aldermere, and Fin's favorite place in town is the tea shop. She has a long, written-out list of her fears and anxieties, but the tea shop owner can brew a magical tea that makes you forget, for the price of one memory. Fin is happy to trade away bad memories, but when the tea shop is unexpectedly closed, Fin tries to brew the tea herself. The magic goes wrong as the tea leaves come to life and form into Fin's likeness. Her tea twin is made up of all Fin's fears and memories she had traded away and proceeds to wreak havoc on the town. Fin must literally face her fears to save the town. It's easy to see why Fin loves Aldermere, and a hint at a sequel promises spell-bound readers can return there soon.
---
"The Supervillain's Guide to Being a Fat Kid" by Matt Wallace   
Eleven-year-old Max is optimistic about starting middle school but is bullied mercilessly for being fat. Unable to find the support he needs from his single mom or other adults in his life, Max reaches out to a supervillain in prison for advice. Maximo "Master Plan" Marconius III is a fellow "gentleman of size and intellect" and corresponds with Max about how to deal with his bullies. His advice is solid and gives Max the confidence he needs to stand up for himself and accept who he is. But the advice of a supervillain, no matter how kind and empathetic, might just have some strings attached. Middle school is a tough time, and I absolutely love that this book is about body positivity for boys!
---
As promised, here's a picture of my baby boy. I called him a bibliophile, but at this stage, he's more of a bibliophage — he is very interested in eating his books!