It's June! Summer is just around the corner. In honor of Summer Reading, I've got some new releases for you that have absolutely nothing to do with our "Oceans of Possibilities" theme. I figure we have plenty of book lists already that can point you in that direction! So enjoy these new titles that are completely unrelated to oceans (except for one of the chapter books, but it's not what you think).
Picture Books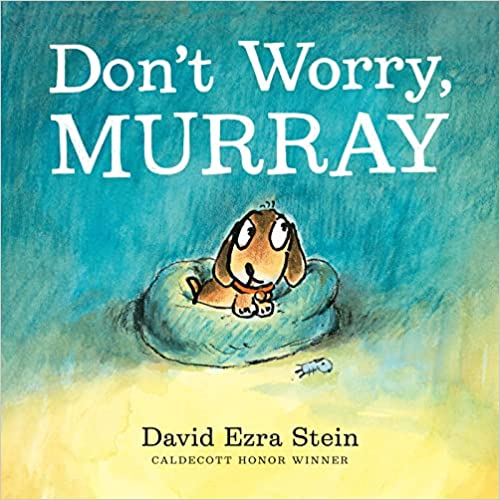 "Don't Worry, Murray" by David Ezra Stein
Murray is a little dog with a lot of fears. He worries about going outside in the rain, and meeting big dogs in the park, and fireworks, and falling asleep next to a picture of a cat hung by his bed. Through all his fears, Murray's owner is always there to offer kind words and solutions. Murray gains confidence wearing his bright yellow raincoat, his owner reassures him that the big dog at the park is nice, and even stays right beside Murray as he's falling asleep next to the scary cat picture. What I love about this book (other than the adorable art, obviously) is that it shows you don't have to tackle your fears alone. Murray is supported and loved every step of the way, which provides a great model for dealing with fears and helping others.
---
"Every Dog in the Neighborhood" written by Philip C. Stead and illustrated by Matthew Cordell 
Louis and his grandma are taking a walk through their neighborhood, when Grandma sees an empty lot and Louis wonders how many dogs are in the neighborhood. When City Hall doesn't have an answer, Louis decides to find out for himself. He knocks on every door, making a tally of all the dogs, and dutifully records their names. Of course, he's also getting to know his neighbors in the process. When he has a final tally to report to Grandma, she reveals what she's been working on the whole time. Without completely giving it away, her project means that Louis will get to spend more time with all the dogs and new friends he's made. I absolutely love stories about communities coming together, especially when it's with dogs!
---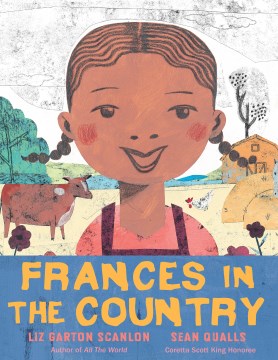 "Frances in the Country" written by Liz Garton Scanlon and illustrated by Sean Qualls
Frances is a city girl who feels stifled by all the city rules. No running or climbing or shouting is allowed, which is hard when you're so full of energy! Then Frances gets to visit her cousins in the country, where she can "go go go" racing down empty roads, splashing in ponds and riding in hay carts. Though reluctant to say goodbye, when Frances returns to the city, she has a new appreciation for her neighborhood. She invites her cousins to come experience how "city cats croon/ and city alleys echo/ and city streets beep/ and shine." Even her mother and sisters feel reenergized, realizing how much they missed Frances' exuberance when they stayed behind. This exploration of city vs. country life is filled with family and love.
---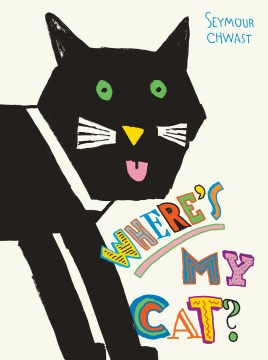 "Where's My Cat?" by Seymour Chwast
This looks so fun! The author uses familiar shapes of objects to create animals. For example, a basketball and stool become a bulldog, and an old gray sock becomes a walrus. The illustrations perfectly balance between abstract and realistic, in a way that will encourage young artists to create their own animal artwork. When a saw and pickle can become a crocodile, anything is possible! This book is an exercise for the imagination, but it will never feel like work.
---
Chapter Books
"Hana Hsu and the Ghost Crab Nation" by Sylvia Liu
Time for a sci-fi thriller! 12-year-old Hana attends Start-Up, a fancy tech school, dreaming of being old enough to activate her neural implant and be "meshed" to the multiweb. Hana does well at Start-Up, competing in various challenges that test her tech and coding skills, as well as her ability to work with "boosts" that enhance speed, strength and sensory awareness. But when Hana receives mysterious warnings about the school, and students begin to fall ill, she starts to take a closer look at the tech corporations who run the school and maybe even the entire government. This fast-paced take on a dystopian future is perfect for STEM lovers, while inviting deeper thinking about the role of technology in our lives.
---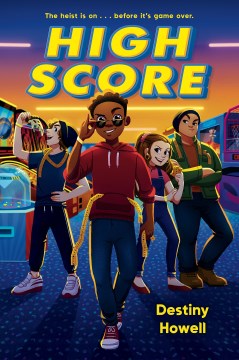 "High Score" by Destiny Howell
Now for something a bit more realistic, we have an Oceans 11 style heist story, set in middle school. (I promised you oceans, remember?) Darius Jones, known as DJ, was famous at his old school for being able to come up with solutions for all kinds of problems. Now he's trying to keep a low profile at his new school, which has been working great until his old friend Conor shows up. Conor quickly gets himself in trouble with the school's bully and is told he has to procure 100,000 Starcade tickets in two weeks or face total social exile. DJ can't resist helping a friend, and the two put together a team. Like the best heist movies, this book races through the intricate twists and turns, with charismatic protagonists that will have you cheering as they delicately skirt the edge between following the rules and breaking them.
---
"The Secret Battle of Evan Pao" by Wendy Wan-Long Shang
After a scandal involving his dad, Evan moves with his sister and mother from California to a small town in Virginia, hoping for a fresh start. The town is predominantly White, and Evan is the only Asian-American at his school, which means he quickly encounters microaggressions and bullying. His teacher is constantly bringing up local Civil War history but implies that Evan shouldn't take part in the school's big reenactment because he's Chinese-American. Evan is inspired to research the Civil War further and finds out that Chinese soldiers fought on both sides of the conflict. The author uses multiple perspectives in the story to keep readers empathizing with various characters and viewpoints; she illustrates the importance of keeping an open mind and heart to new people and new information.
---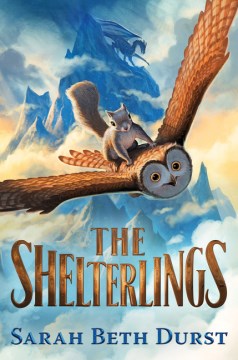 "The Shelterlings" by Sarah Beth Durst
Alrighty, we're going to finish up with something a bit lighter. Holly is a grey squirrel who lives at the Shelter for Rejected Familiars. She and all the other shelterlings had high hopes of being wizards' familiars, but their magic was declared too useless. For example, Holly can conjure pastries, her barn owl friend can turn into a statue, and her lemur friend can find lost objects. When a former shelterling comes seeking their help gathering ingredients for a spell, Holly jumps at the chance. The three friends embark on a quest for the ingredients and discover that their powers are more useful than they'd guessed. When the spell threatens to go awry, Holly and her friends have the newfound confidence to fight with and for their magic.