Summer Reading 2023 is finally here! As we've been prepping for the most exciting time of the year here at the library, we've been brainstorming plenty of creative ways to connect with others in keeping with the theme "All Together Now." If you've got your summer reading sheet for ages 5-12 or teens, you'll notice that one of the suggested activities is to create a collaborative piece of art with a friend. Today, I'd like to share a few ideas to get your creative juices flowing!
These simple art projects are perfect for summer school classes, family get-togethers, sleepovers, birthday parties and summer camp. If you're a fan of family game nights or movie nights, you might even consider giving family art night a try. As you introduce these projects to your young artists, encourage unity as everyone contributes their own sense of creativity. There's beauty in letting go and giving in to the creative process. Wherever you meet with others this summer, break out the art supplies and look for opportunities to create something new!
---
Exquisite Corpse
What began as a Victorian parlor game called "consequences" took to new, absurd heights thanks to the Surrealist movement of the 1920s. To play Exquisite Corpse, you'll need at least three players. Each person folds a piece of paper in thirds and draws the head of the drawing in the top third. Fold down the top third to hide it from the next player, then pass along your drawing. The next player draws the torso, folds it down and passes it along to the final player, who draws the legs. Channel your inner surrealist and play with the definition of "head," "torso" and "legs!" My sister, husband and I capped off our recent dinner plans with a round of exquisite corpse. I guess two of us were inspired by the pile of crayons spread across the table!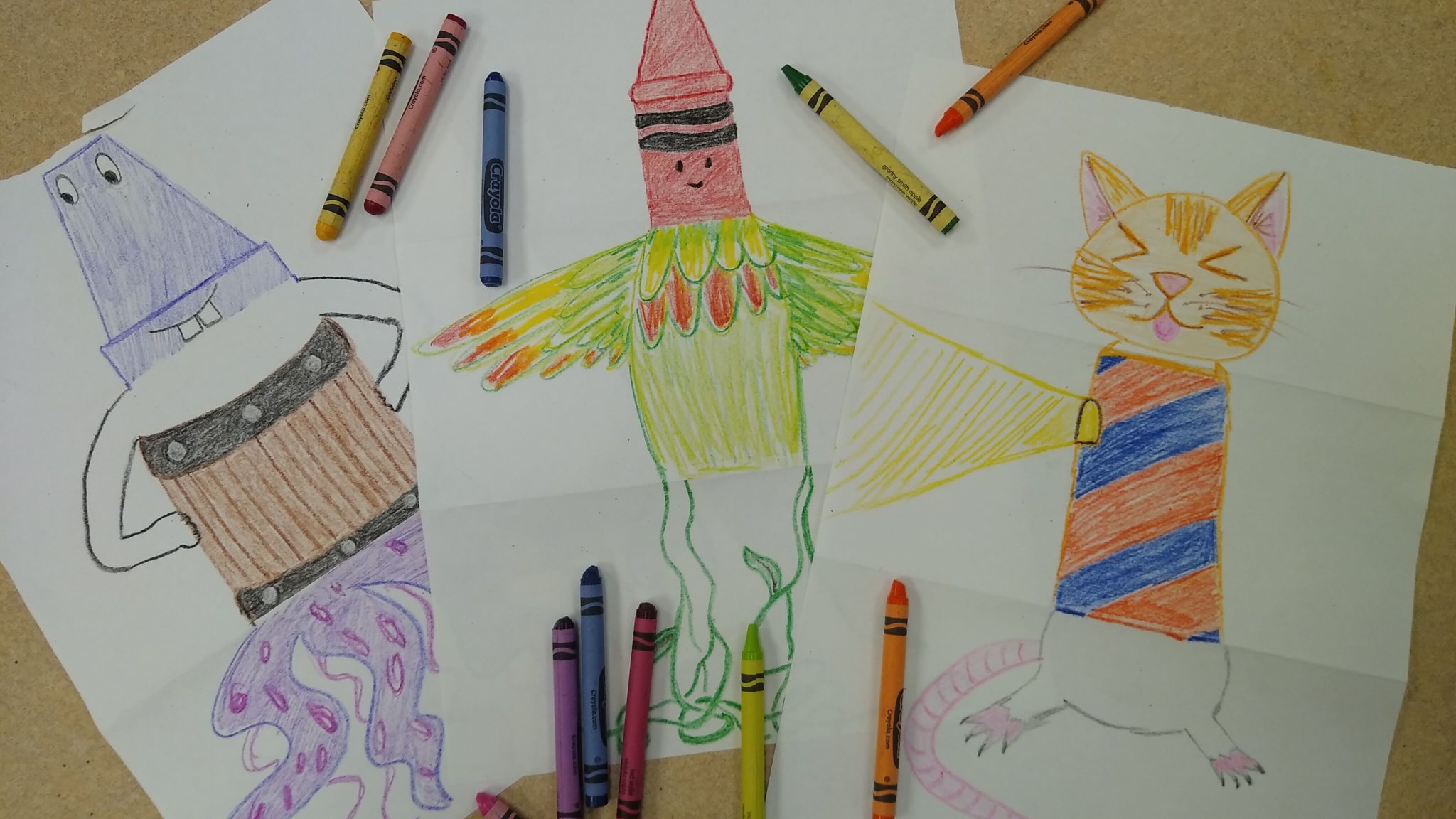 ---
Sketchbook Swap
When I was in middle school, my best friend and I swapped a notebook covered in bejeweled cat stickers during recess each week. We took turns taking the notebook home and filling the pages with stories, comic strips and most importantly, some of our zaniest drawings! What better way to keep in touch with a faraway friend or family member than by sending a sketchbook back and forth? Draw a coloring page for your pal to color in, take turns adding a new panel to a comic strip, start a shared sticker collection or create a scrapbook collage with photos and ticket stubs. When the book is full, you'll have a visual representation of your one-of-a-kind friendship to keep forever.
---
Collaborative Collage
Put your old magazines, newspapers and books to good use and get some friends together for a collage party! Cut or tear out eye-catching photos and phrases to arrange on paper and glue down. You can either trade your clippings with a friend or create one massive pile for everyone to share. Create individual collages or break out the poster board to make one huge work of art! Print media is getting scarcer these days, so if you can't get your hands on magazines or newspapers, take to the internet and create a shared collage using a website like Canva or Google Drawings. This digital option makes for a fun project between long-distance friends. My own best friend lives in St. Louis, so we met on Canva one evening and had a roaring good time planning this dino birthday party!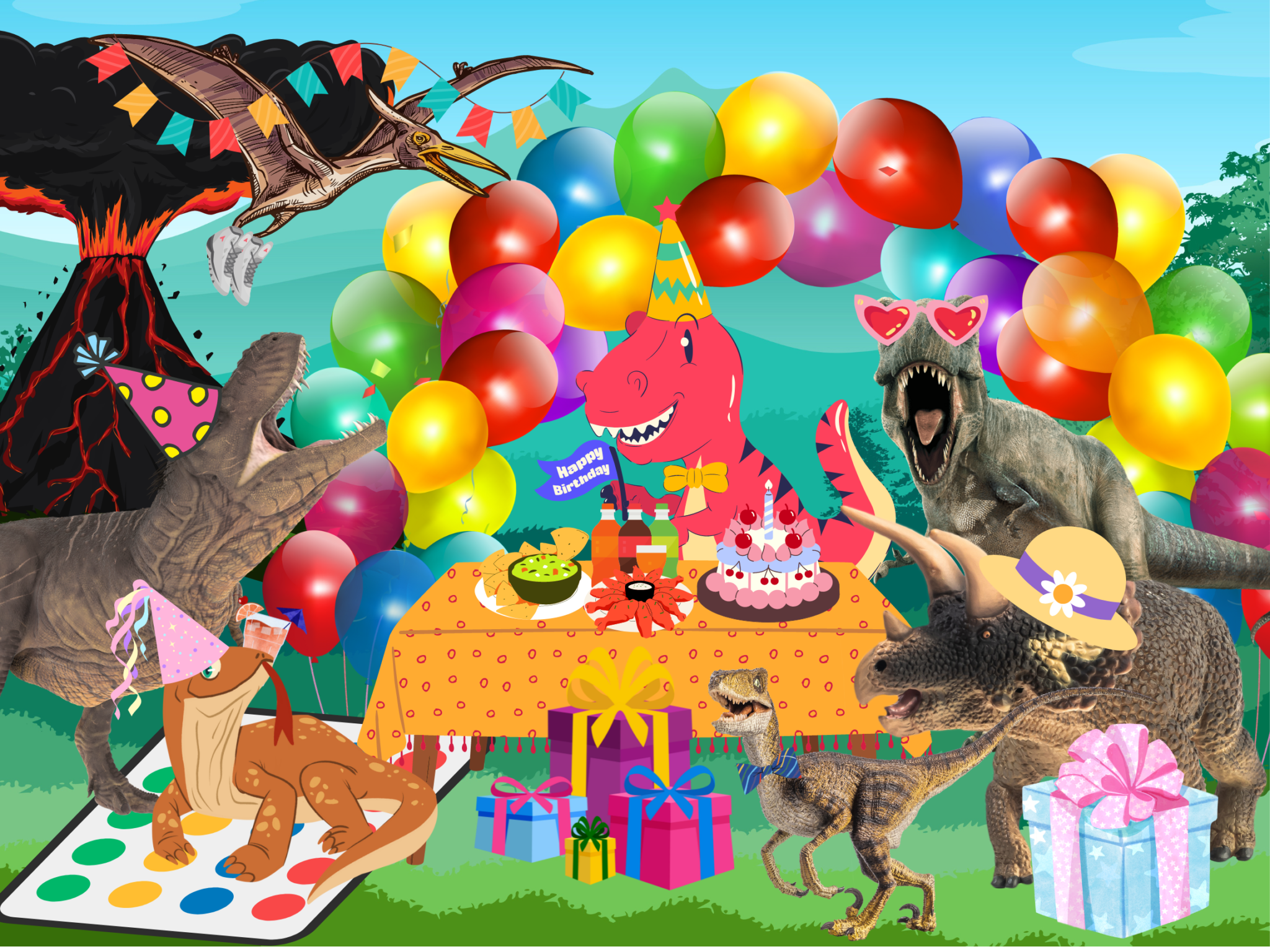 ---
Zentangle
Zentangle is a meditative, elevated form of doodling usually done alone. But with a few tweaks, zentangle can be a great way to spend a quiet afternoon with a friend. Have each person fill a piece of paper with straight or swirling lines, large shapes or even simplistic outline drawings. Make sure your lines intersect! Then get to work filling in the blank spaces between the lines with abstract, repetitive patterns. Set a timer and trade drawings after some time, then repeat this process until both papers are full. Use different colors of pencils or markers so you can see how each of you contributed to the final product. My sister and I put our own spin on zentangle art and decorated a groovy disco ball and a bright butterfly!
---
Altered Puzzle
Got an easy puzzle your kids have outgrown? Then you've got everything you need to create an entirely new work of art with a little help from some friends! Divide up the puzzle pieces evenly amongst your group. Then the sky's the limit with these tiny canvases — color, paint, decoupage, sprinkle glitter or glue some tiny treasures onto the cardboard back of each piece. I recommend putting the puzzle together on a large piece of paper and then quickly flipping over onto a table so that the back of the puzzle is showing. Draw arrows in pencil pointing up so all the artwork will be facing the same direction. Once you're finished, keep the completed pieces separate for an extra challenging, personalized puzzle or assemble and preserve it for posterity using Mod Podge or puzzle glue. This 24-piece puzzle was destined for the thrift store, but my DBRL co-workers and I gave it some new life. Now we have a funky work of art to hang in the office!