I tend to read a lot of fantasy, so I think that's often what my eye is drawn to when writing these blogs. This time, I've kept it all contemporary realism! Well, mostly. There is an anthropomorphized bird, but that's kind of standard for a picture book. I hope you enjoy these new books, and that they help you to walk a mile (or two!) in someone else's shoes.
Picture Books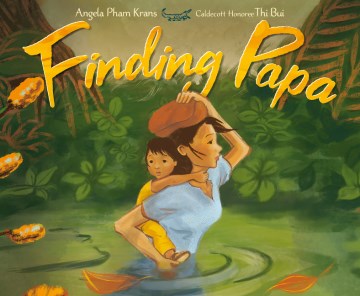 "Finding Papa" written by Angela Pham Krans and illustrated by Thi Bui
Mai lives with her mama and papa in a small village in Vietnam and loves playing with Papa. Her favorite game is "crocodile chomp" when Papa chomps his hands together like a hungry crocodile. One morning, Papa says an extra-long goodbye and doesn't come back. He's gone to find them a new home, and Mai consoles herself by playing crocodile chomp alone. Finally, Mama gets a letter and they pack a bag and leave to find Papa. Through rivers and boats and unfamiliar cities, Mama and Mai make their perilous journey together. Crocodile chomp paves the way for their eventual reunion with Papa. Love and hope shine from these pages, and the author's notes at the back provide touching context from their personal immigration stories.
---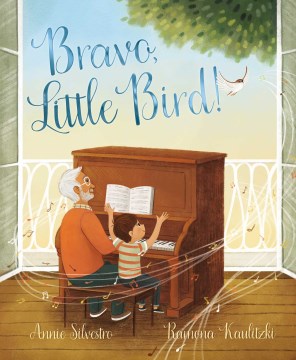 "Bravo, Little Bird!" written by Annie Silvestro and illustrated by Ramona Kaulitzki 
Little Bird lives in the valley and one day hears beautiful music flowing down from the house on the hill. When she investigates, she finds an old man playing piano while his wife paints and hums along. Little Bird loves the music so much that she builds her nest right outside his window and is soon joining in the songs. The man's grandson visits and learns to play, and Little Bird's eggs hatch and her babies learn to sing. Through it all, the old man is cheering and encouraging everyone in their creative efforts. Then one day, the music stops. The house and valley are silent until Little Bird encourages everyone to keep making the old man's music. This book is beautiful and heartwarming, touching on grief as well as creativity and love.
---
Chapter Books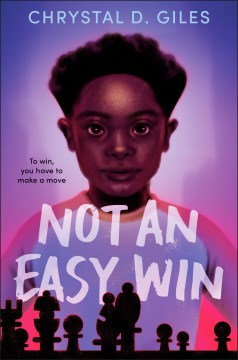 "Not an Easy Win" by Chrystal D. Giles
Lawrence is having a hard year. His dad's in prison again, and his mom has moved them into Granny's house in rural North Carolina to make ends meet. He's pretty much the only Black kid in his new middle school, and he quickly gets expelled for fighting back against bullies. When Granny makes it clear that he's not allowed to sit around the house all day, he starts volunteering at a local rec center. That's where he learns chess and begins to develop a new framework for understanding his life. The author expertly balances issues like multigenerational living, parental incarceration, racism and segregation, all while creating a complex protagonist that readers are sure to be rooting for.
---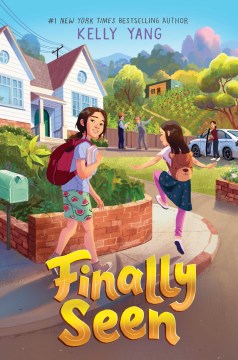 "Finally Seen" by Kelly Yang
We're finishing with another immigration story. Lina is ten and has spent her whole life living in Beijing and half her life living without her parents. Five years ago, her parents and baby sister moved to America and left her behind with her grandmother. Now they're finally ready to be reunited, and Lina is eager to live the American dream with her family. But life in America is nothing like her mother's postcards. There's no two-story house and prestigious job for her father — instead, there's only a one-bedroom apartment and long hours working for a corrupt farmer. Lina struggles to fit in at school and is bullied for her English so she talks as little as possible. She finds solace in reading and the encouragement of her ESL teacher and begins to make friends while reconnecting with her family. When a group of parents tries to ban a book by a Chinese American author, Lina finds the courage to use her voice and share how meaningful the book is to her. I've said it before, but representation is so important! This book is not only encouraging and affirming for kids with similar histories, it builds empathy for others who have never gone through these experiences.